henrymakow.com
Please send links and comments to hmakow@gmail.com

The Democratic Party finds itself in the middle of the biggest financial fraud case in US History

Ukraine money was laundered back to Demonrats through FTX so they could buy the midterms
https://www.youtube.com/watch?v=B9wMUhhYjGY
"People tend to remember when you've stolen from them."
Mankind is impaled on the talons of a giant criminal cartel.
—
FTX CEO Sam Bankman-Fried – once dubbed 'the next Warren Buffet' before his downfall – rubbed shoulders with Tony Blair, Bill Clinton, Orlando Bloom and Katy Perry at $3,000-a-head Bahamas crytpo festival (but now his famous friends have gone dark)
https://www.dailymail.co.uk/news/article-11426949/Inside-Bahamas-crypto-festival-FTX-CEO-Bankman-Fried-welcomed-Bill-Clinton-Katy-Perry.html
—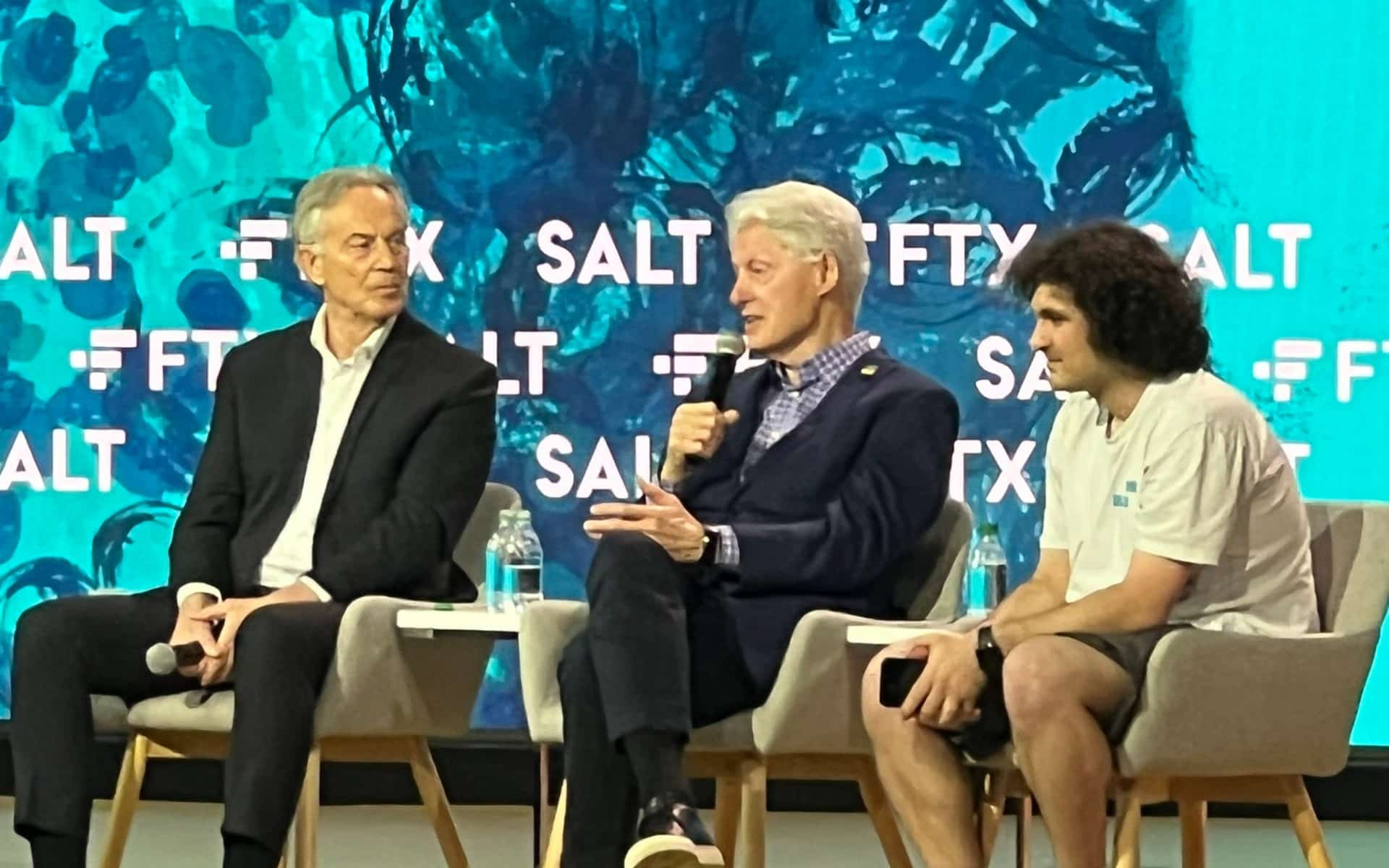 Web archive sites show that the World Economic Forum — whose glitzy shindig in Davos, Switzerland, is a must-attend for billionaires and world leaders each year — had previously listed FTX as one of its "partners," touting the Bahamas-based firm as a "cryptocurrency exchange built by traders, for traders."
Bankman-Fried also was a speaker at Davos last May alongside luminaries such as Google financial chief Ruth Porat and Bill Winters, CEO of the London-based financial giant Standard Chartered. Nevertheless, WEF has since scrubbed any mention of FTX from its website in the days after the crypto exchange filed for bankruptcy.
https://nypost.com/2022/11/14/how-world-economic-forum-others-are-hiding-past-ties-with-ftx/
–Jim Stone – We are witnessing a communist revolution via vote fraud. One thing I would like to point out is the fact that the lack of any response from Republicans means they are in on it also. The fraud is so out in the open that it is obvious they know, there are no secrets to any of this.
 To be clear: The Republicans who are playing the part and "voting correctly" to "establish a clear conservative record" are also flaming leftist commies just like those who advertise being so, because when it all comes down to busting the fraud they are nowhere to be seen – and they know. They obviously know.
___
https://henrymakow.com/2022/11/nov-15-demonrats-financial-fraud.html