France & Germany To Push For EU Sanctions On Russia's GRU Over Navalny
ZeroHedge.com
France and Germany announced Wednesday they will push for European sanctions on Russia – specifically Kremlin intelligence officials – over the alleged poisoning of Alexei Navalny with what German authorities believe was a Russian-produced nerve agent.
A joint statement essentially faulted lack of adequate Russian response giving "no credible explanation" to the allegations which many observers have seen as an eerily familiar repeat to the Skipral affair in the UK.
"No credible explanation has been provided by Russia so far. In this context, we consider that there is no other plausible explanation for Mr Navalny's poisoning than a Russian involvement and responsibility," Foreign Ministers Jean-Yves Le Drian and Heiko Maas said in their joint statement Wednesday.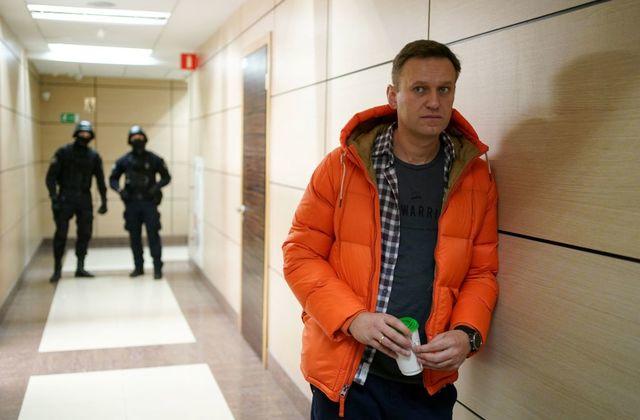 The proposal is expected during a meeting of 27 EU foreign ministers scheduled for next Monday. The sanctions are expected to target Russian GRU military intelligence officials.
"Drawing the necessary conclusions from these facts, France and Germany will share with European partners proposals for additional sanctions," the two ministers added. "Proposals will target individuals deemed responsible for this crime and breach of international norms, based on their official function, as well as an entity involved in the Novichok program."
Russia will no doubt see this as an 'absence of evidence means Russia must have done it' type charge which it's been subject to the in the past amid a charged anti-Moscow atmosphere, spurned on also by the United States.
The allegation that Novichok was involved, again in a seeming replay of the Skipral case, is what has left skeptics scratching their heads, given it's a Cold War era military grade nerve-agent which was developed only by the Soviet Union. This has left some to point out how bizarre the plot is, given how "obvious" Russian fingerprints behind such an "assassination attempt" would be.
Meanwhile Navalny in his first major interview since recovering and leaving the Berlin hospital told Der Spiegel: "I assert that Putin was behind the crime."
The official Kremlin response was even more interesting, which said via state media sources that "Western intelligence agencies – in particular, agents from the American CIA – are working with Russian opposition figure Alexey Navalny," according to  Putin's spokesman.
Navalny has since his hospital release been making the media rounds, where he's since repeated that the highest levels of the Russian government ordered his death.
In recent days, the Organization for the Prohibition of Chemical Weapons (OPCW) has gotten involved, saying its own tests confirmed the presence of toxic substances in Navalny's blood and urine samples, however, which were "similar to Novichok".
Russia has questioned the entire investigation given its own authorities have been blocked from accessing and inquiring of the evidence, even after repeat requests.
"Until the documents are provided… we will consider everything that's happening around this incident an unbridled propaganda campaign of lies or, simply put, a low-grade provocation," Moscow's envoy Alexander Shulgin said at an OPCW session in The Hague.
"Russia owes nothing to anyone, not to Germany, not to other countries that categorically and without proof claim that Russia is allegedly guilty of poisoning Navalny," he said.
___
https://www.zerohedge.com/geopolitical/france-germany-push-eu-sanctions-russias-gru-over-navalny-poisoning-allegations