Nashville Activates Emergency Operations Center After "Intentional Bombing Incident" Downtown
ZeroHedge.com
Update (1100 ET): Nashville's Emergency Operations Center (EOC) has "activated" this morning after "an intentional bombing incident in Downtown Nashville."
Just after 6:30 am on Friday December 25, 2020 an explosion outside of 166 Second Avenue North caused extensive damage. Representatives from OEM, Nashville Fire Department, Mayor's Office, Metropolitan Police Department and Federal Agencies will use the EOC to coordinate ongoing response and investigative operations. -EOC Statement 

* * *
Update (1005 ET): Absolutely terrifying images and video surfaced on social media this morning of an explosion in downtown Nashville. Now authorities believe the explosion was an "intentional act." The FBI and ATF are responding.
Scenes from local media show the horrific scene.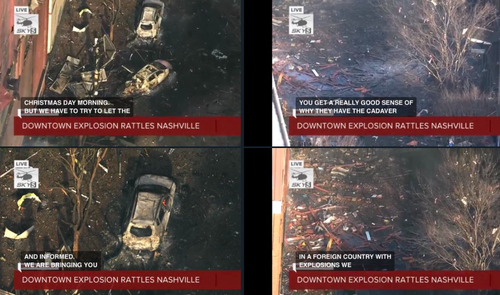 ATF Nashville has tweeted they're "on the scene of the explosion/fire incident in downtown Nashville, Tennessee."
* * *
A powerful explosion rocked downtown Nashville early Christmas morning. Reports say a parked recreational vehicle exploded and caused damage to surrounding buildings.
According to local news WKRN, the explosion occurred at 6:30 am Friday around Second Avenue and Broadway near Commerce Street.
The Metro Nashville Office of Emergency Management said a parked recreational vehicle "exploded and caused damage to several buildings."
The explosion was so loud that some residents heard it "12 miles away."
NewsChannel 5's Phil Williams said, "Fire department personnel being told to pull back two blocks from the explosion site, concerned about potential vehicle bombs. Police bomb squad and fire hazmat team on scene."
While authorities don't suspect foul play, scenes from the explosion area look like a warzone.
 "Major damage to buildings close to and around scene of huge explosion in #Nashville. Shards of glass and windows blown out hundreds of yards from 2nd Av," one Twitter user said.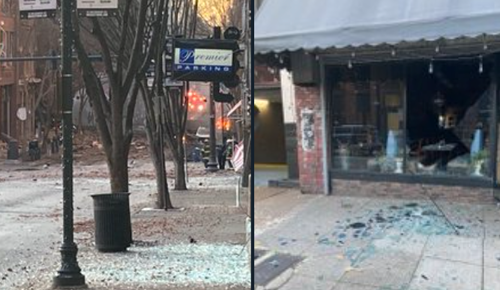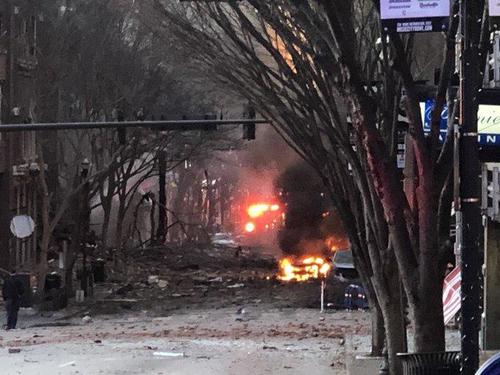 Here is the video:
A video of the aftermath has surfaced on Twitter.
People are reporting their windows have been blown out from the explosion.
Watch Live:
___
https://www.zerohedge.com/markets/powerful-explosion-rocks-downtown-nashville