VACCINE MANDATE CAUSES MASSIVE FLIGHT CANCELLATIONS at SOUTHWEST AIRLINES
Submitted by Harold Saive
Southwest Pilot Gives Best Explanation for Airline Meltdown That's Caused it To Cancel Thousands of Flights
The Southwest Airlines flight outage has many wondering if there are deeper systemic issues that have affected the airline.
---
Kyle Becker
Thousands of passengers are scrambling to rearrange their travel plans this holiday season after Southwest Airlines canceled thousands of flights.
Southwest Airlines made the recent announcement to customers that alternate flights may not be available to them until after New Year's Eve.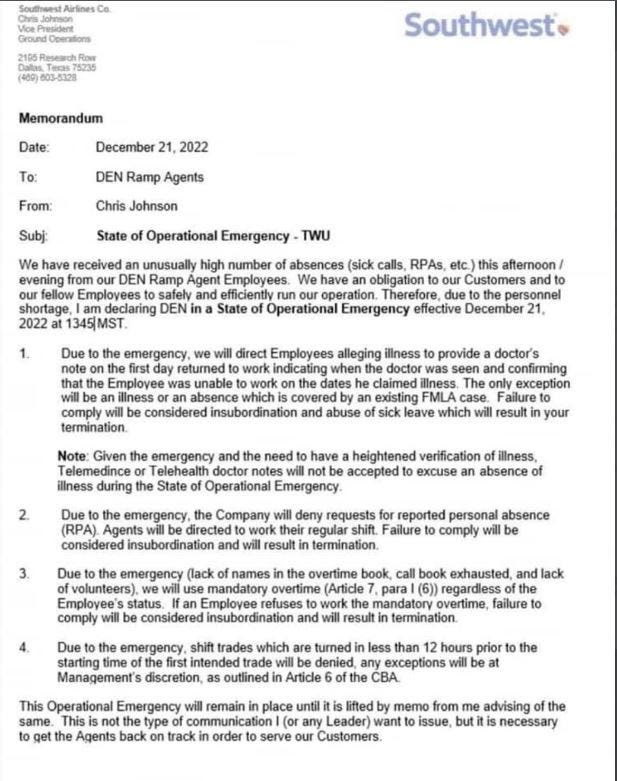 ---