America Descends Into Chaos Amid Nationwide Attacks "Designed To Destabilize Civil Society"
ZeroHedge.com
Update (12:50ET):  Several videos surfaced online of protesters (on Friday night) in Oakland stealing cars from dealerships.
BRA NIGGAS LOOTED A CAR OUT OF HONDA OAKLAND 💀 pic.twitter.com/yD1ynumAuY

— jamal (@jellyfxxh) May 30, 2020
In one instance, protesters torched exotic sports cars at a Mercedes dealership.
https://twitter.com/Jelly3200/status/1266630819642146816?ref_src=twsrc%5Etfw%7Ctwcamp%5Etweetembed%7Ctwterm%5E1266630819642146816&ref_url=https%3A%2F%2Fwww.zerohedge.com%2Fpolitical%2Famerica-descends-chaos-nationwide-unrest-erupts
Update (11:19 ET): Prepare for a night of hell, as per Fox News' report that 50 cities could see protests on Saturday night.
PROTESTS EXPECTED IN 50+ U.S CITIES TONIGHT – FOX NEWS second wave coming

— FXHedge (@Fxhedgers) May 30, 2020
* * *
Minnesota Governor Tim Walz summed-up the current chaos erupting nationwide perfectly:
"This is absolutely no longer about George Floyd or addressing inequities anymore. This is an organized attack designed to destabilize civil society."
Protests raged overnight in dozens of U.S. cities, including Minneapolis, Washington, D.C., New York City, Atlanta, Houston, and several large metro areas on the West Coast.
Protests or social unrest was seen in these major metros on Friday night:
Houston & Fort Worth, TX
NYC
Chicago, IL
Atlanta, GA
Washington D.C.
Detroit, MI
Fort Wayne, IN
Kansas City, MO
Des Moines, IA
Vegas, NV
Charlotte, NC
San Jose, CA
Boston, MA
Memphis, TN
Columbus, OH
Denver, CO
Cincinnati, OH
Portland, ME
Louisville, KY
Starting in Minneapolis, where unrest continued into the fourth night following the death of George Floyd, a man who was killed by Minneapolis Police on Monday, had Minnesota National Guard Adjutant General Jon Jensen and Governor Tim Walz announce the request for 1,000 more soldiers from the National Guard as widespread rioting and looting continued.
"This is the largest civilian deployment in Minnesota history that we have out there today, and quite candidly right now, we do not have the numbers," Walz said Saturday morning." We cannot arrest people when we are trying to hold ground because of the sheer size, the dynamics, and wanton violence."
Jensen expects by Saturday evening, up to 1,700 soldiers will be "ready to go." On Friday night, assault rifle-wielding soldiers were spotted on the streets within the ranks of local police.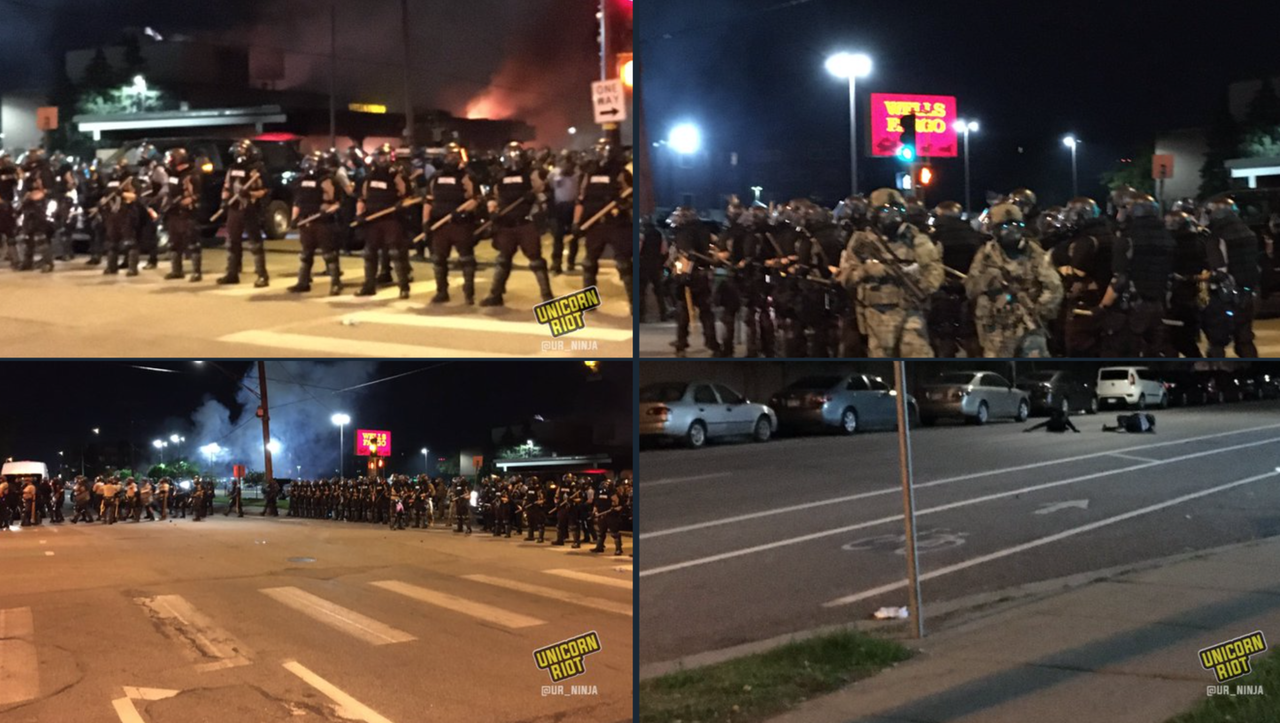 A fleet of armored Humvees lined the street "on Chicago Ave in between Lake St. and 31st as firefighters battle raging fires 8 blocks from where George Floyd was killed," tweeted Unicorn Riot.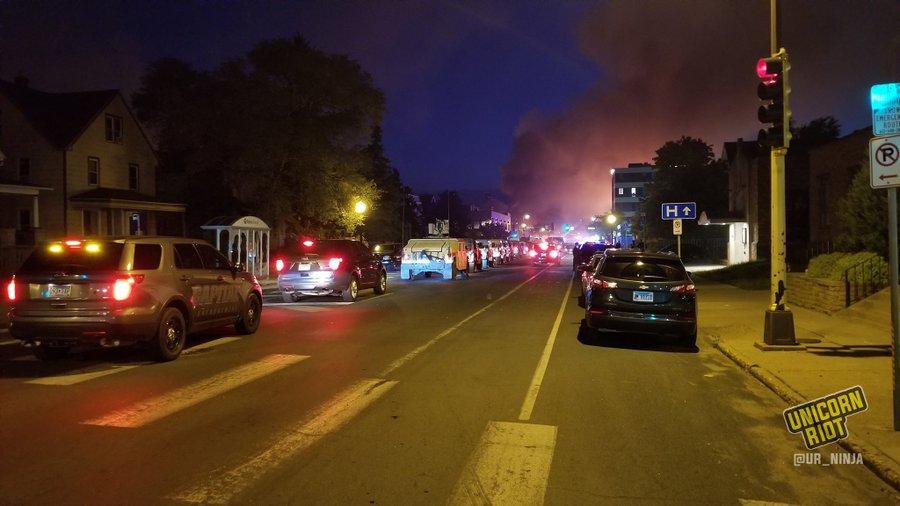 Protesters appeared to have torched a Wells Fargo bank.
Continuing reading at:
https://www.zerohedge.com/political/america-descends-chaos-nationwide-unrest-erupts