Reopening Of Popular Michigan College Bar Results In 85 COVID-19 Infections
ZeroHedge.com
A popular bar near Michigan State University's campus in East Lansing was site of a recent 'super spreader' event.
This single location has been reportedly linked to at least 85 confirmed COVID-19 cases, a number expected to climb given that health authorities are now desperately announcing that anyone who visited Harper's Restaurant and Brew Pub between June 12 and June 22 immediately self-quarantine for 14-days.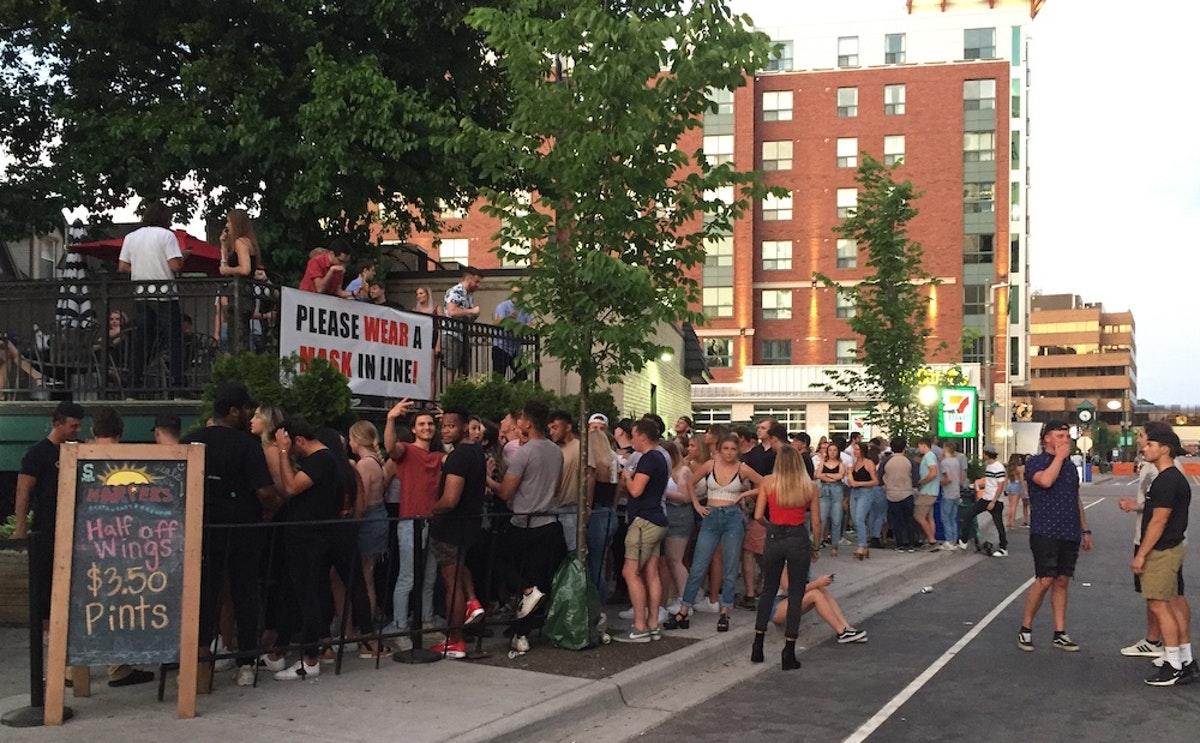 Local media said further that a recent cluster of 30 infections 100 miles away are also linked to the bar.
According to Fox News:
Eighty of the cases involve individuals who visited the bar and then tested positive, WLIX-TV reported. Most of those infected have only shown mild symptoms. At least 10 have been asymptomatic.

College students without masks could be seen in photos on social media crowded together on a line to get into Harper's after the bar reopened June 12 when Michigan eased coronavirus restrictions that had shuttered bars and restaurants for three months.

The business closed again June 22, shortly after two people tested positive for the coronavirus, the station reported.
Some of the bar's patrons later held other parties and bonfires in the area, which reportedly caused further infections.
Continue reading at:
https://www.zerohedge.com/health/re-opening-popular-michigan-college-bar-results-85-covid-19-infections