"The American Public Was Scammed": Trump Responds After Bomshell Durham Report 'Exonerates'
ZeroHedge.com
Update (1850ET): Former President Donald Trump on Monday has responded through a spokesman, saying that the report "proves" a coordinated effort by the federal government to interfere with the 2016 US election.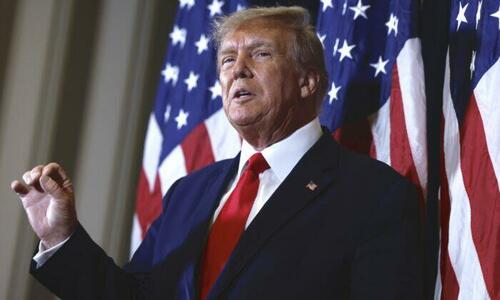 "WOW! After extensive research, Special Counsel John Durham concludes the FBI never should have launched the Trump-Russia Probe! In other words, the American Public was scammed, just as it is being scammed right now by those who don't want to see GREATNESS for AMERICA!" Trump wrote on Truth Social.
"The Durham Report spells out in great detail the Democrat Hoax that was perpetrated upon me and the American people. This is 2020 Presidential Election Fraud, just like 'stuffing' the ballot boxes, only more so."
"This totally illegal act had a huge impact on the Election. With an honest Media, we are looking at the Crime of the Century!"
Here's a summary of the main findings from Techno Fog via The Reactionary:
"The FBI discounted or willfully ignored material information that did not support the narrative of a collusive relationship between Trump and Russia."
Crossfire Hurricane "was opened as a full investigation without [the FBI] ever having spoken to the persons who provided that information." Days after it was opened, Peter Strzok was telling a London FBI employee that "there's nothing to this."
Internal FBI communications discussing the Crossfire Hurricane during its early stages: it's "thin" and "it sucks".
British Intelligence pushed back on Mueller requests for assistance: "[a British Intelligence person] basically said there was no [expletive] way in hell they were going to do it."
Durham documents TWO investigations into Hillary Clinton – one involving the Clinton Foundation and one involving illegal foreign contributions to Clinton's Campaign.
In one Clinton Campaign investigation, an FBI confidential human source (CHS) had offered an illegal foreign contribution to the campaign through an intermediary. The Clinton Campaign was "okay with it" and "were fully aware". The CHS offered the FBI a copy of the credit card charge; the FBI never got receipts. In fact, the FBI handling agent told the CHS "to stay away from all events relating to Clinton's campaign."
*  *  *
Special Counsel John Durham released his final report on Monday following over three years of investigation into the FBI's handling of the Trump-Russia probe.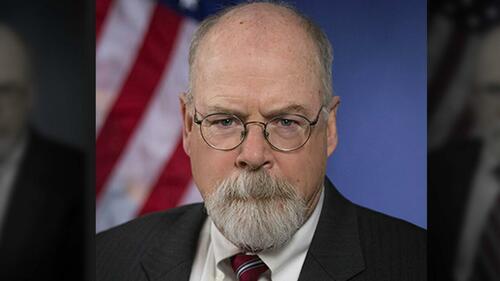 According to Just the News, the report concludes that the FBI had no verified intelligence or evidence when it opened up an investigation into Donald Trump and his campaign in the summer of 2016.
Durham placed blame on the FBI and DOJ for failing to follow their own standards in a probe which should have never taken place – including the agency's surveillance of an American citizen without basis.
"Based on the review of Crossfire Hurricane and related intelligence activities, we concluded the Department and the FBI failed to uphold their important mission of strict fidelity to the law in connection with certain events and activities described in this report," wrote Durham.
"The FBI personnel also repeatedly disregarded important requirements when they continued to seek renewals of that FISA surveillance while acknowledging — both then and in hindsight — that they did not genuinely believe there was probable cause to believe that the target was knowingly engaged in clandestine intelligence activities on behalf of foreign power."
More via Techno Fog,
Meanwhile, CNN's Jake Tapper said the report is "devastating to the FBI."
___
https://www.zerohedge.com/markets/durham-releases-final-report-concludes-fbi-opened-trump-probe-despite-no-verified-intel