FBI document lists "misinformation" as an "election crime"
The FBI is watching social media posts.
By Dan Frieth
RECLAIM THE NET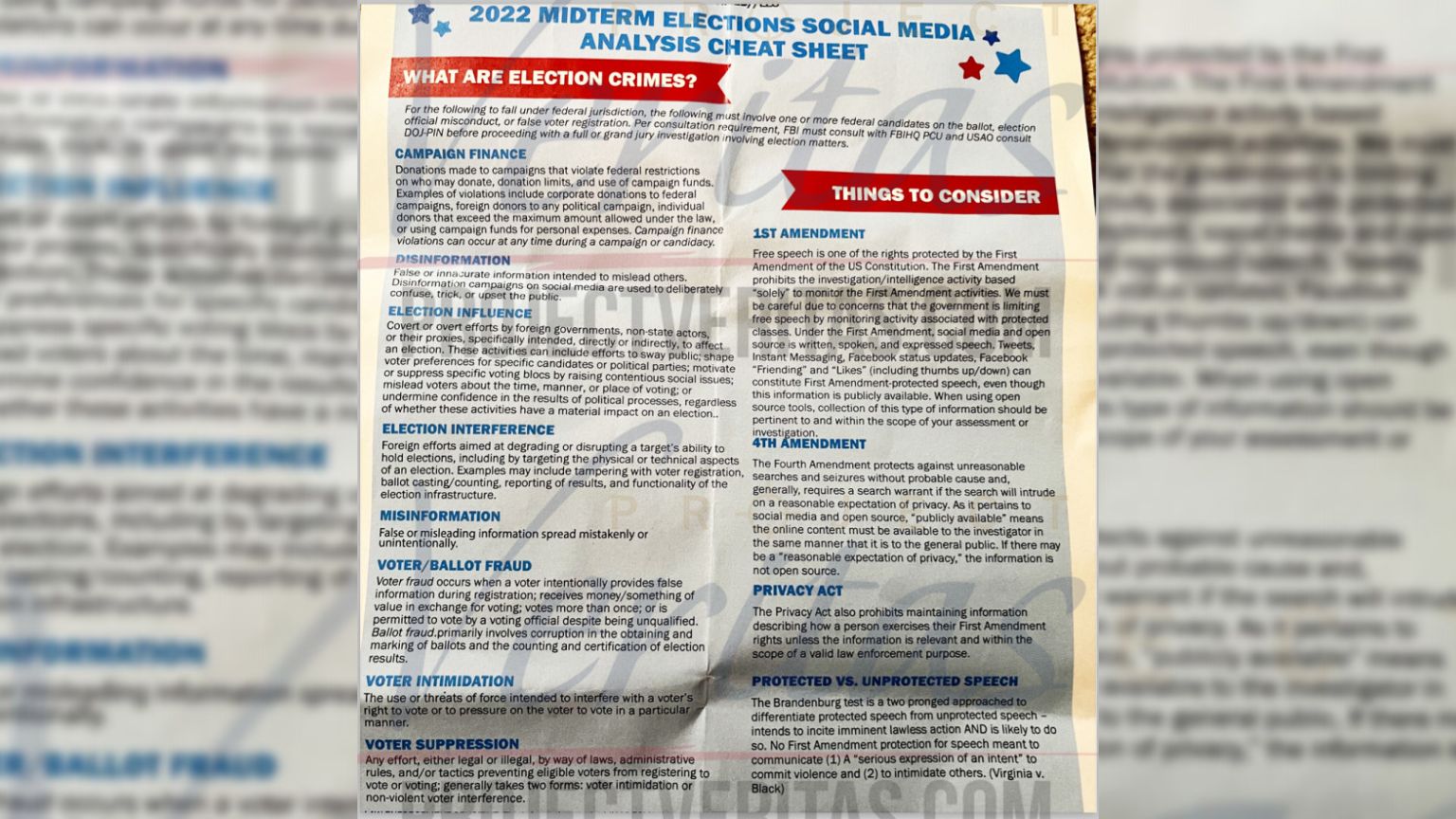 A whistleblower leaked a document to Project Veritas showing that the FBI is focusing on election misinformation ahead of the 2022 midterm elections. The document lists what the agency should categorize as "election crimes."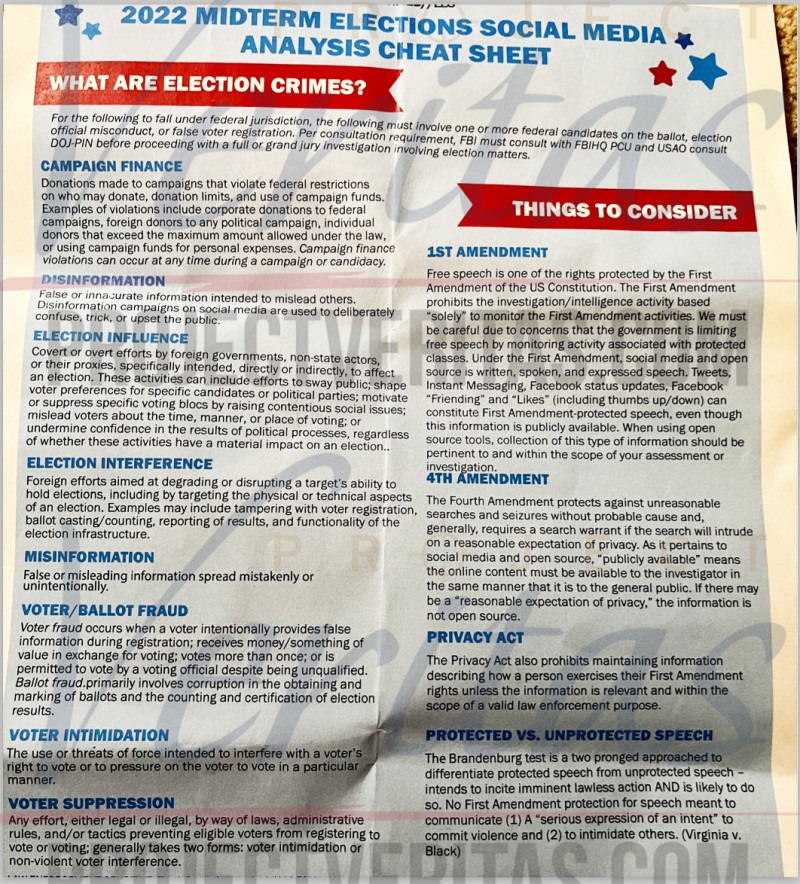 Among the election crimes highlighted in the documents is "misinformation." The document defines misinformation as "false or misleading information spread mistakenly or unintentionally."
Disinformation is also an apparent election "crime," and is defined as "false or inaccurate information intended to mislead others." It adds: "Disinformation campaigns on social media are used to deliberately confuse, trick, or upset the public."
The document appears to be another effort by the federal government to determine what is true and what is false. A few months ago, the Biden administration created the "Disinformation Governance Board" under the DHS. It dismantled it a few weeks later due to public backlash.
The FBI document lists things to consider, including the 1st and 4th Amendments, the Privacy Act, and protected vs. unprotected speech.
___
https://reclaimthenet.org/bi-document-lists-misinformation-as-election-crime/