By Zachary Leeman
Mediaite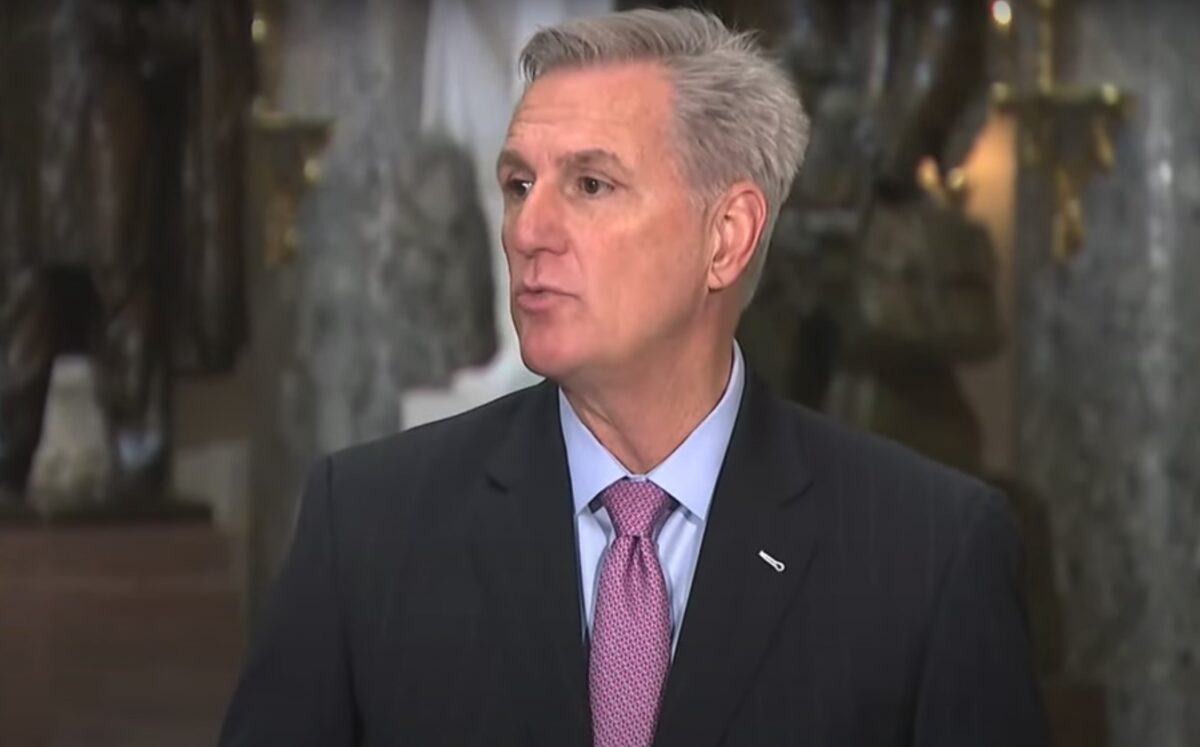 House Speaker Kevin McCarthy (R-CA) released a statement defending former President Donald Trump against a potential indictment from the Manhattan district attorney.
In an all-caps message to his Truth Social followers on Saturday, Trump predicted a potential arrest on Tuesday and told his followers to "protest" and to "take our nation back." The message set off a number of red flags. A spokesperson for the president later said there is "no indication" except for leaks to the media that Trump will be arrested.
Reports this week indicated Manhattan District Attorney Alvin Bragg is preparing to indict the former president over alleged hush payments to Stormy Daniels over an alleged affair. Trump has denied any wrongdoing.
"Here we go again — an outrageous abuse of power by a radical DA who lets violent criminals walk as he pursues political vengeance against President Trump," McCarthy tweeted on Saturday.
The Republican leader also said there will be investigations into the spending of federal funds over the investigations into Trump.
"I'm directing relevant committees to immediately investigate if federal funds are being used to subvert our democracy by interfering in elections with politically motivated prosecutions," he wrote.
___
https://www.mediaite.com/politics/mccarthy-blasts-manhattan-da-after-trump-predicts-arrest-directing-relevant-committees-to-investigate/