'Government Overreach Is Coming to an End': Massive Truck Convoy Heading to Washington After Ottawa
By Enrico Trigoso
YourNews.com
American truckers protesting against vaccine mandates and government overreach have been joining a record-breaking Canadian convoy of tens of thousands of vehicles headed to Ottawa.
Brian Von D, the administrator at "Convoy to DC 2022" announced that they will "join forces" to ride from California to Washington, adding that "America is next."
"As [the Canadian convoy] moved from the west to the east, [the American truckers] have been filtering into this convoy, and it is absolutely massive. It is known worldwide, it is the largest thus far," he said in a live video on Facebook.
Tens of thousands of vehicles were reported to have departed from all parts of Canada.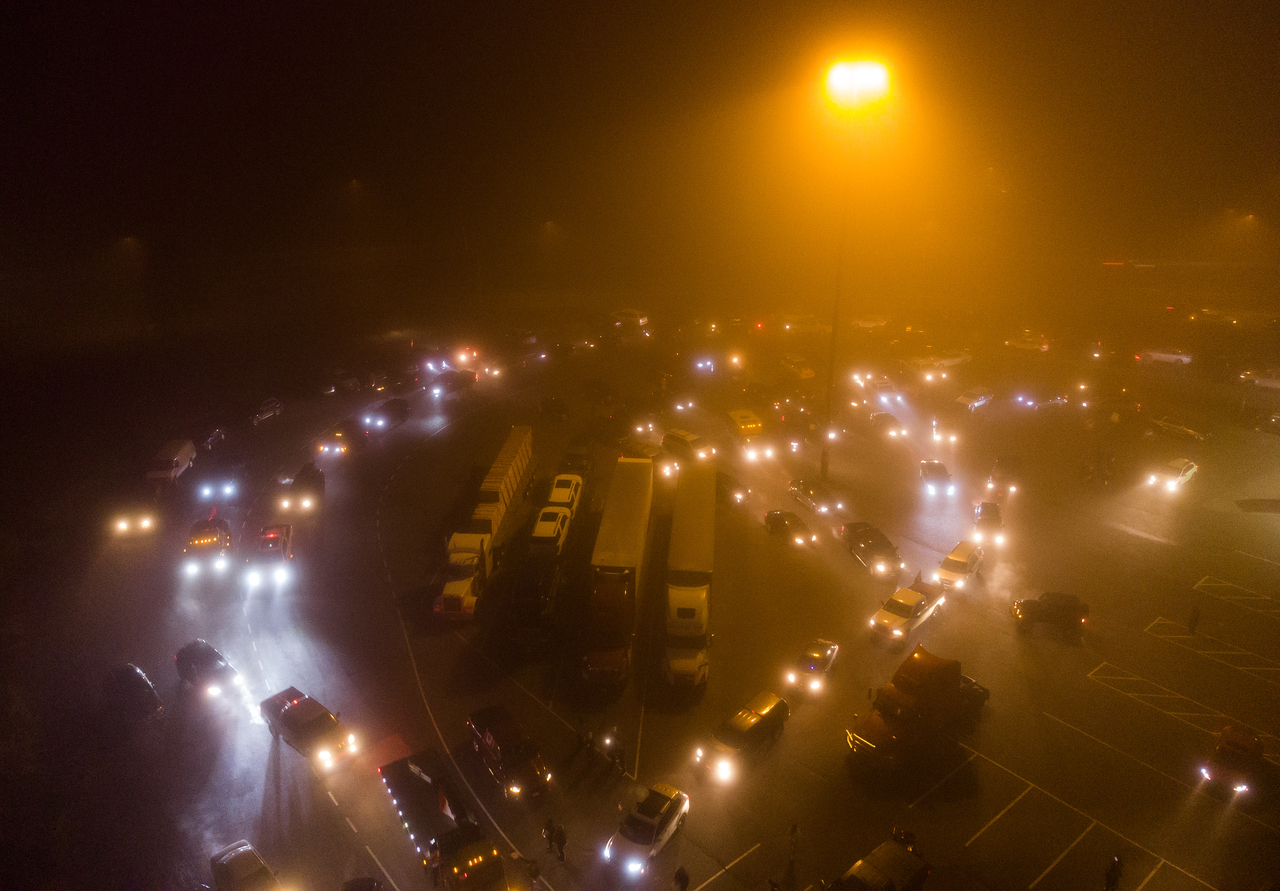 Truckers and supporters depart on a cross-country convoy destined for Ottawa to protest a federal vaccine mandate for truckers in Delta, B.C. on Jan. 23, 2022. The federal government announced in November that all Canadian truckers looking to cross the border from the United States would need to be vaccinated in order to avoid a 14-day quarantine, a policy that came into effect on Jan. 15. (The Canadian Press/Darryl Dyck)
A large number from the United States have been joining along the way.
Brian clarified that some numbers "running around" on social media about the trucks joining the convoy are not correct.
"A post says 100,000 to 5,000. Those aren't correct. Somebody made those numbers up. There's no way for us to put a number on exactly how many United States trucks have gone over there.
Speaking about the upcoming U.S. convoy, he said "it will start in California and it will end in DC and we're gonna stay there, just like Canada is doing," Brian said. "You're gonna have your main artery … everybody will join in as they go down the interstate to DC."
He added that dates and planned routes would be released soon on a website and various social media platforms, and a GoFundMe page would only be released on their CONVOY TO DC 2022 Facebook page.
"We're done with the mandates, were done with the government telling us what to do, we will continue and we will follow just like the rest of the world on these trucker protests, and they will be 100 percent legal, they will abide by the law."
Brian added that nobody has been kicked out of the convoy so far for failing to abide by agreed-upon terms.
"It's been a unity that I've never seen before, not anywhere in the north. Canada has definitely shown that—the most peaceful protest in the convoy I have seen to date," Brian further stated. "America, it's your turn, it's your turn to step up and show what you're made of.
"We don't care what side you're on, we don't care where you're from, if you live in America, in Canada, or anywhere you may come from, we're doing it for you," he said.
Businesses of different sizes, as well as families all in the two countries, have helped the convoys with food, shelter, and gas.
As they passed through different cities, videos on Facebook show they were greeted with long rows of people cheering and holding Canadian flags, with some shooting off fireworks.
He added that they're also doing it for the trolls that are disrupting their various pages.
"We're actually doing it for the trolls too. So they can work and live their lives too. So it doesn't matter. We love you all. America, it's time to stand up. Welcome to the finale of the show. We love you. God bless you."
The massive event has seen little reporting so far by the corporate media.
___
https://yournews.com/2022/01/28/2290335/government-overreach-is-coming-to-an-end-massive-truck-convoy/