Fig. 1—Revelation 12:7-9 ESV
"Now war arose in heaven, Michael and his angels fighting against the dragon. And the dragon and his angels fought back, but he was defeated, and there was no longer any place for them in heaven. And the great dragon was thrown down, that ancient serpent, who is called the devil and Satan, the deceiver of the whole world—he was thrown down to the earth, and his angels were thrown down with him." Icon:
Monastery Icons
.
Notice: The writers are continuing to process evidence relied upon in this article. Please return next week to view the newly-linked evidence.
American regulators controlled by the Senior Executive Service (SES) and the British Pilgrims Society Crown Agents have turned over total control of American banking to Reuters(Rothschilds) in London.
America's stock, currency and commodity exchanges are completely controlled from London by Reuters.
DATA PROCESSING TRUISM: When you control the database, you control the data in it. If you don't want a banking transaction to go through, you just mark it with one character, a zero "0" or "NO!"
"Know Your Customer" (KYC) is the Mark of the Beast data to be controlled by mammon in London.
YOUR BANKER HAS BEEN TAPPED TO SPY ON YOU
Click this image to play video.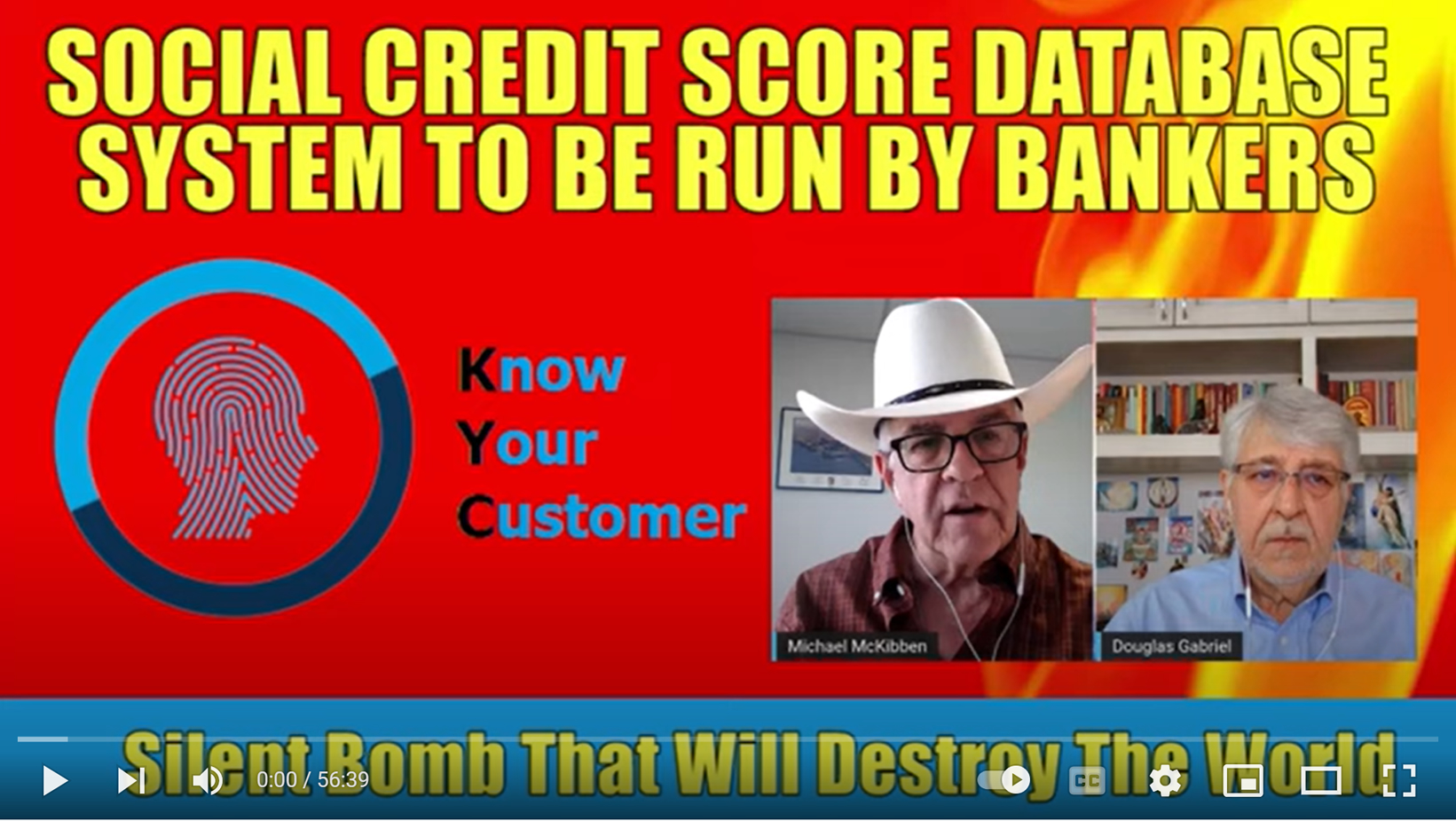 (Sep. 14, 2022)—Inside a tangle of interlocking relationships we have discovered that the coming "social credit score system" is controlled by Thomson Reuters and the Rothschild Banks in London.
After 9-11 and the USA Patriot Act, the British Pilgrims Society began building the "Know Your Customer (CYC)" database within banking.
The excuse for unifying this record was for "anti-terrorism" and "anti-money laundering" post 9-11. This triggered a convolution of well-funded startups, mergers, reverse mergers, flips, jumps and interlocking relationships within stock exchanges and their regulatory co-conspirators.
We have this evidence from judicially-recognizable sources and are processing it now. It can be used in court without additional verification required. This helps avoid the election meddler mantra that no one is showing the evidence of massive 2020 voter fraud (which they are).
"Whoever has ears, let them hear." Matthew 13: 9.
The bottom line of our findings is that America's stock, commodity and currency regulators have cededcontrol of the KYC master database for controlling and approving transactions to Reuters in London—outside the United States.
Reuters has been controlled by the Rothschilds since 1850.
The Rothschilds are key operatives in the British Pilgrims Society started in 1902. Members and officers of the Pilgrims Society include Winston Churchill, Woodrow Wilson, JPMorgan, David Sarnoff (RCA, NBC), Andrew Carnegie, John D. Rockefeller, Henry Kissinger (Rockefeller Foundation, petrodollar), Volcker (FedRes), Weinberger (SecDef), Haig (SecState), Bill and Hillary, Youngkin (VAgov), Tenet (CIA, QinetiQ), Giambastini (USNavy, USJointChiefs), Breyer (Accel, Facebook), Soros, Malloch-Brown, Pattie (Marconi, BAE, Golden Share, SERCO), Clegg (Facebook), Knowles (Kamala, Prince's Trust), Lord Michael Farmer (gold, silver rigging, ICE, Candace), Diamond (JPMorgan Chase), etc.
All American securities, commodities and banking transactions are catalogued (and thus controlled) by the Rothschild's Reuters KYC database in London.
The London Stock Exchange Group (LSEG) is controlled by the same Reuters KYC database in London.
Buried in the KYC charter is a single word: "enhance." This means that whatever other data the markets wish to track via the Reuters KYC database, they can "enhance" that information.
Herein is the mammonic fiddle.
The KYC database can purchase additional data about a customer from other sources like Google, Yahoo!, Facebook, Instagram, Hulu, Uber, eBay, Amazon, Fedex, UPS and Apple. When this data is added to the customer's KYC financial transaction data, a nearly impeccable profile of the person results. In fact, one can predict with high precision their every move, in advance.
We have thought that Facebook or Google would become the repository for the threatened social credit score system. NO! It will be Reuterspurchasing that data and combining it with your KYC banking data!
How did the Rothschild's pull of this Reuters control?
We will show you a dizzying array of company names in this interlocked, incestuous Rothschild Gordian knot including Avox Limited, Depository Trust and Clearing Corporation (DTCC), Clarient Global LLC, Deutsche Boerse AG, London Stock Exchange Group (LSEG), Blackstone Group, Reuters Founders Share Company Limited, Thomson Reuters Founders Share Company Limited . The following banks participated in this Rothschild grand fiddle, including Barclays, Credit Suisse, Goldman Sachs, J.P. Morgan, State Street and others.
MEET PEHR GUSTAF GYLLENHAMMAR—THE KEEPER OF THE ROTHSCHILD'S "FOUNDERS SHARE" IN REUTERS
Click this image to enlarge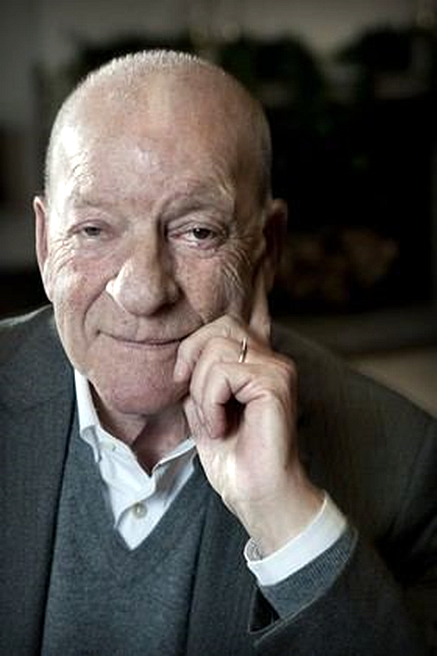 Fig. 2—Pehr Gustaf Gyllenhammar (b. Apr. 28, 1935, Gothenburg, Sweden); Pehr Gustaf Gyllenhammar. (Accessed Sep. 12, 2022). Biography. LinkedIn.
Father: Pehr Gustaf Victor Gyllenhammar, Sr. (b. Apr. 23, 1901; d. Nov. 22, 1988)
Mother: Aina Dagny Kaplan (b. May 10, 1903; d. Jan. 11, 1995)
Paternal Grandfather: Pehr Johnan Vilhelm Gyllenhammar (b. Nov. 12, 1863; d. Feb. 08, 1930)
Paternal Great Grandfather: Victor Constantin Gyllenhammar (b. Feb. 01, 1828; d. Jan. 13, 1890)
Paternal Great Great Grandfather: Gustaf Vilhelm Gyllenhammar (b. Oct. 27, 1794; dl Jan. 01, 1866)
Maternal Grandfather: Matthias Kaplan (b. Apr. 08, 1860, Grodno, Belarus; d. Feb. 09, 1926, Göteborg, Sweden)
Maternal Grandmother: Sara Selma Kaplan (née Friedland)(b. May 20, 1876, Frankfurt, Germany; m. Jun. 03, 1898, Hesse, Germany [Rothschild-controlled,; d. Jan. 05, 1953, Göteborg, Sweden)
Maternal Great Grandfather: Jacob Friedland, Hesse, Germany
REQUEST FOR ASSISTANCE FROM GENEALOGISTS
Public records obscure the strong possiblity of a blood relationship between the Gyllenhammars and Rothschilds-Bacharachs in Frankfurt, Germany. We can prove sustantial interlocked business relationships in banking, oil, precious metals mining and shipping. We request your assistance in identifying either "Kaplan" or "Friedland" blood connections with the Rothschilds-Bacharachs. See Robert M. Friedland, Ivanhoe Mines Ltd. / Rio Tinto; see also Helen Thomas. (Nov. 21, 2012). Rothschild backed by [Robert] Friedland on Bumi plc. Financial Times (UK). These German, Polish, Swedish and Russian families are all Khazarians who converted to Judaism. Specifically, these families are not semitic, Hebrew or Judean. See Das, Wexler, Pirooznia, Elhaik. (Jun. 21, 2017). The Origins of Ashkenaz, Ashkenazic Jews, and Yiddish. Frontiers.
ca. 1952-1957
Centre d'Etudes Industrielles, student
1961-1964
Amphion AB (insurance), staff
1965-1970
Skandia, deputy CEO; director; interlocked with IRIS, Seascope, Lloyd's of London insurance, Bank of Bilbao, Bank of Lichtenstein, World Bank, RCMP, Anders Wall
1970-present
Aspen Institute, co-chair, trustee; interlocked with Paul Volcker (Pilgrims Society), Robert S. McNamara, Edward Heath, Cyrus Vance, Council on Foreign Relations (Pilgrims Society), Die Zeit, Mobile Oil, Boston Consulting Group, Hudson Institute, Tavistock Institute (UK)(Pilgrims Society);
1970-1994
Volvo, chairman
1973-1977
Chase Manhattan Bank, international advisor; interlocked with Royal Dutch Shell, Fiat, David Rockefeller, Otto von Hapsburg, Trilateral Commission, Kissinger, Alexander Haig (Pilgrims Society)
1976-
United Technologies, director (Pilgrims Society)
1976

–2000, 2001, 2002, 2003, 2004, 2005, 2006, 2007, 2008, 2009, 2010, 2011, 2012, 2013, 2014, 2015, 2016, 2017, 2018, 2019

Svenska Skeppshypotek (The Swedish Ships' Mortgage Bank), chairman (formed in 1929), chairman;

father Pehr Gustaf Viktor Gyllenhammar (1901-1988) became CEO of Svenska Skeppshypotekskassan (the Swedish Ships' Mortgage Bank) 1938 until 1970;

See previous post re. London Assurance Company (1793)

1982-present
Kissinger Associates, co-founder (Henry Kissinger, Paul Volcker, Vice Presidents, U.S. Pilgrims Society)
2003-present
Rothschild Europe, vice chair (Pilgrims Society); Sir Evelyn de Rothschild, chair, N.M. Rothschild (UK), executve chair; appointed by Baron David de Rothschild

Margareta Pagano. (Jul. 15, 2003). Gyllenhammar joins Rothschild as European vice chairman. Financial News(London UK).

1983-
European Roundtable of Industrialists (ERT), co-founder; advocate for The Single Global Currency
1992 May 22
PEARSON PLC, Co. No. 00053723, Director appointment (Pilgrims Society); interlocked relationships with C. Arthur Pearson, Reuters, Associated Press, First Imperial Press Conference, 1909, Empire Press Union 1909); Pearson imprints for Adobe, Addison-Wesley, BBC, Cisco, Financial Times, IBM, eCollege, Macromedia, Novell, MySQL, Prentice Hall, Penguin, Random House, Puffin, Boy Scouts, Wharton, Simon & Schuster, Bertelsmann, Financial Times, British satellite consortium, British Sky Broadcasting, Thames TV, ITV, HarperCollins, among others (all interlocked members of the British Pilgrims Society). Wikipedia entries for Pearson plc.
1997 Sep 09
REFINITIV UK HOLDINGS LIMITED [THOMSON REUTERS], director appointment (Pilgrims Society, First Imperial Press Conference, 1909, Empire Press Union 1909)
1999 Sep 02
THOMSON REUTERS FOUNDERS SHARE COMPANY LIMITED (UK), Co. No. 1812511, secretary, director appointment; chair, board of directors (Pilgrims Society, First Imperial Press Conference, 1909, Empire Press Union 1909)
2006 Jul 03
THE CENTER FOR ECONOMIC POLICY RESEARCH (CEPR) Co. No. 1727026, director appointment
2007 Dec 17
Gyllenhammar called for "The Single Global Currency"
2008 May 30
[N.M. ROTHSCHILD & SONS] NMR PENSION TRUSTEE LIMITED, Co. No. 06607104. Companies House (UK), director appointment (Pilgrims Society, First Imperial Press Conference, 1909, Empire Press Union 1909)
Note: Wikipedia makes a bizarre statement about Gyllenhammer's association with the Rothschilds. It says: "Gyllenhammar lists his current position as Vice Chairman of Rothschild Europe (although a search of Rothschild Europe's website for his name yielded no results)." This is patently fake scholarship. Wikipedia is negligent, lazy and both. We found numerous confirmations of his Rothschild association, even in the Rothschild's own site!
See N.M. Rothschild & Sons. (Oct. 25, 2007). Application re: financial advisor to the Swedish Government, also P.G. Gyllenhammer, vice chairman, Rothschild Europe, QinetiQ. Rothschild.
See also William Enghahl. (Aug. 31, 1982). Who is Pehr Gyllenhammar, and what are the Aspen-Skandia networks? Vol. 09, No. 33. EIR.
Morrison Bonpasse. (Dec. 17, 2007). The Single Global Currency – Common Cents for the World (2007 Edition), MPRA Paper No. 5879, PDF p. 283. Munich Personal RePEc Archive.
Margareta Pagano. (Jul. 15, 2003). Gyllenhammar joins Rothschild as European vice chairman. Financial News (London UK).
Pehr Gustaf Gyllenhammar. (Accessed Sep. 12, 2022). Swedish people of Jewish descent. DBpedia.
* * *
In 1850, Julius Reuter, a Berlin publisher, came to N.M. Rothschild & Sons in London to bankroll and use his fledgling communications system for commercial news serving banks, brokers and business. The fastest technologies of the day were the telegraph and Morse code for long haul and carrier pigeons for intracity.
The Rothschilds thus took control of Reuters in 1850 and continue to control it to this day.
They learned quickly that control of news and communications was the vehicle to endless profits. Thus began the trading houses of London, Paris and Frankfurt where the evil specter of mammon was hatched in the hands of the Rothschilds that still rule the roost to this day.
A current iteration of the Reutersbrand is Thomson Reuters, but do not be fooled. While the Rothschilds have let others play in their Reuters sandbox, control of global news and intelligence remains their mammonic domain.
It is now notoriously known that 9-11 was an inside job orchestrated by bankers and their minions in government, media, academia, pharmacia, technology and intelligence to push aside the constitutional checks and balances against centralized power.
The USA Patriot Act fooled We The People into allowing our Bill of Rights protecting privacy and property to be trampled. Tellingly, the Act had already been draftedand was passed on Oct. 26, 2001—just 45 days after the staged tragedy on Sep. 11, 2001.
At that same moment, IBM, the chief supplier of technical infrastructure to the Rothschilds and Reuters globally, formed the IBM Eclipse Foundation on Nov. 28, 2001. Eclipse announced it would give away, for free as "open source," an innovative new way to manage global communications in a "scalable" way using the Internet.
No one challenged IBM's Eclipse story. Reuters was deafeningly silent.
It made no logical sense; IBM holds more patents than any other company in the world. They notoriously milk third parties for their license fees, not give them away (unless they stole it)!
Now suddenly, IBM sees the open-source light and gives away the technology we have come to know as social networking?
This rat is smelly.
Truth is, IBM Eclipse Foundation had been secretly given the stolen technology source code for social networking invented by engineer, entrepreneur and Gospel musician Michael McKibben and his Columbus, Ohio-based company Leader Technologies.
Worse, the thief of social networking was McKibben's patent attorney, James P. Chandler, III. Chandler was IBM's chief intellectual property outside counsel at the time, and had previously directed the Computers in Law Institute at George Washington University and had authored the Federal Trade Secrets, Economic Espionage and False Statements Accountability Acts of 1996.
On paper, Chandler was McKibben's logical choice to protect his inventions. In reality, Chandler was a Rothchild-Reuters-IBM demon, in our opinion.
* * *
On Mar. 11, 1942, IBM was the mammoth beneficiary of president Franklin Roosevelt's "Alien Property Custodian" Executive Order No. 9095 with its grotesque, wholesale confiscation of over 50,000 patents held by citizens of Third Reich countries, including occupied countries.
Then, at the end of the war, the Office of Strategic Operations (OSS) imported many of these German inventors who were then fanned out among British and American industry, government and commerce. These operations included codenames TICOM, PAPER CLIP, SURGEON, ALSOS, APPLEPIE, FIAT, EPSILON, BIG, BACKFIRE, FEDDEN, V2, BLOODSTONE and MKNAOMI. American and Britain were stealing any German know-how that had a pulse, and/or their inventions.
When one realizes that WWII was only ever a bankers' war to consolidate power, led by the Rothschilds and their minion bankers in the U.S. (e.g., JPMorgan, Rockefeller, Warburg, Carnegie, Schiff), then these thefts of inventions can be seen in their proper light—the theft of inventions is merely more fuel for the Rothschild mammonic engine.
Reuters has always been the Rothschild communications nervous system that makes this mammonic engine work.
Despite their ubiquitous control of technologies for global communications since the 1850s, Rothschild's Reuterscommunications in the modern era lacked one thing: SCALABILITY.
Despite Reuters' vast array of choices of communications technologies in the late 1990's, IBM, Microsoft, Novel, Sun, HP, AT&T, Lotus had universally failed to solve the problem of SCALABILITY.
One could broadcast a message to many. Many could reply to one. But, many could not communicate to many, in real time, without crashing the system with too much volume.
Chandler, as Leader Technologies' patent attorney, once told McKibben (ca. 2001), "Sometimes an invention is just too big for the inventor."
McKibben says he had no idea what that meant since Chandler was supposed to be protecting Leader's invention as their attorney. However, hindsight shows that intellectual property attorney professor Chandler was busy shoveling the invention of social networking down the coal shoot to the IBM Eclipse Foundation and Reuters-Rothschilds in London.
CONCLUSION
STAY TUNED: More to follow, including links to all the evidence proving each and every point in this post
* * *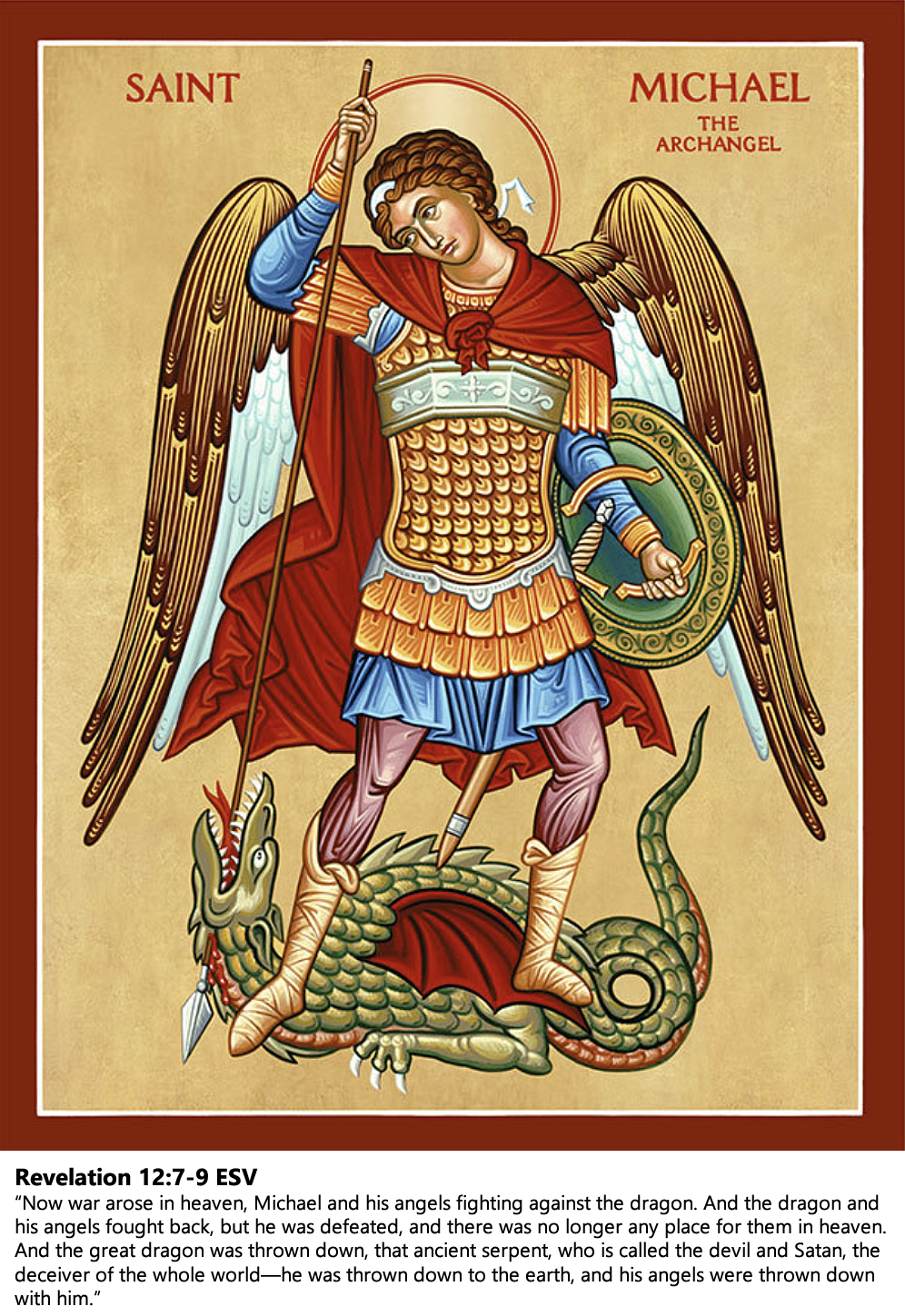 Icon: Monastery Icons.
Described above is abject immorality on the part of the Pilgrims Society and their demons.
Morality must win the day.
"Repent, for the kingdom of heaven is at hand."

The Gospel of St. Matthew 4:17.
Bookmark: #miller-act-notice | https://tinyurl.com/3cx3y8h6
REMINDER RE. THE MILLER ACT NOTICE—THE PERPETRATORS OF THIS EPIC FRAUD MUST DISGORGE THEIR ILL-GOTTEN GAIN
Click image to open PDF of this and the next slide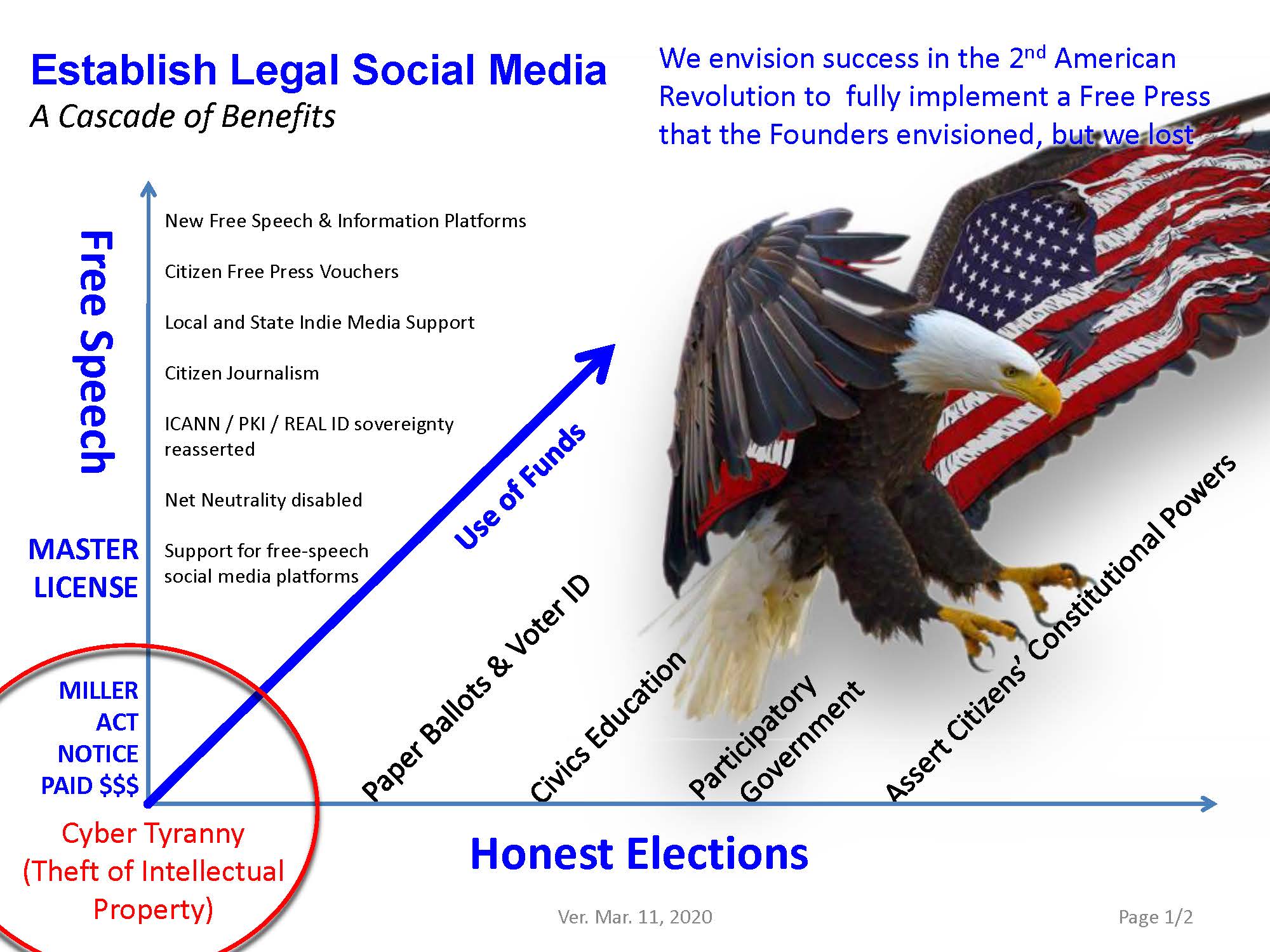 Leader Technologies, Inc. sent their FIRST AMENDED MILLER ACT NOTICEto President Trump (the then-current President) It is a contract demand for the U.S. Treasury to pay them for the federal government's 18-year theft of their social networking inventions. These inventions were stolen by Major General James E. Freeze (US Army, ret.) and Leader's patent attorney James P. Chandler, III, on behalf of Andrew W. Marshall and the Department of Defense Office of Net Assessment, and the Pilgrims Society who steal and weaponize inventions for continuous war making and enrichment of fascist insider military-industrial corporations.
Patriots are encouraged to help get this First Amended Miller Act Notice to President Trump and past the Praetorian Guard. See American Intelligence Media republish of the Leader Miller Act Notice.
Return to return to the beginning of this post.resign.n
Notices: This post may contain opinion. As with all opinion, it should not be relied upon without independent verification. Think for yourself. Photos used are for educational purposes only and were obtained from public sources. No claims whatsoever are made to any photo.
___
https://americans4innovation.blogspot.com/2022/09/the-rothschilds-via-reuters-control.html