The Master Cult: Masonry (Satanism)- This World's Secret Religion, Antichrist Spirit of the New Age, & Gangstalking Perpetrators
gangstalkingmindcontrolcults.com
Epigraph Quotes:
All personalities in fields of great influence are initiated members of Freemasonry, otherwise they wouldn't be there… Their father (is) "the father of lies, the one who comes to cheat, to kill, and to destroy." This is the secret of their success; a lying tongue and lying spirit, from the 1st degree to the 33rd degree, to each other and to us. – Altiyan Childs, from the video

"For we are opposed around the world by a monolithic and ruthless conspiracy that relies primarily on covert means for expanding its sphere of influence–on infiltration instead of invasion, on subversion instead of elections, on intimidation instead of free choice, on guerrillas by night instead of armies by day. It is a system which has conscripted vast human and material resources into the building of a tightly knit, highly efficient machine that combines military, diplomatic, intelligence, economic, scientific and political operations.
Its preparations are concealed, not published. Its mistakes are buried, not headlined. Its dissenters are silenced, not praised. No expenditure is questioned, no rumor is printed, no secret is revealed. It conducts the Cold War, in short, with a war-time discipline no democracy would ever hope or wish to match."
President John F. Kennedy, April 27, 1961
I. X Factor Winner – Altiyan Childs – Exposes Masonry- this World's Secret Religion
Emblem of Fabian Socialism (a British Socialist and Masonic Organization): A Wolf in Sheep's Clothing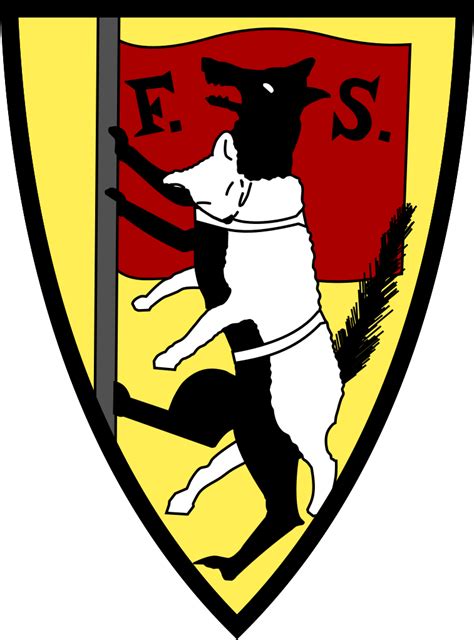 "Freemasonry, the driving force behind one-world government and the New World Order of death. It is the world's slavemaster." Altiyan Childs
"… And thus the warfare against the powers of evil (Christianity) that crushed the Order of the Temple (in the 1300s) goes steadily on and freedom moves ever onward toward the conquest of the world."
Albert Pike, "Legenda and Readings From the Ancient and Accepted Rite of Freemasonry"
II. Webmaster's Comment: Having been gangstalked maliciously now for at least 18 years, I believe this video explains the satanic basis of global gangstalking operations. The gangstalking perpetrators are the very "hounds of hell"- Masons and Jews and their dupes and hirelings in government and private and civilian sectors. This movie explains the satanic basis of this diabolical program. Masons even have their own names for gangstalking: "Silent Dagger, Slow Dagger, Secret Dagger," and "Masonic White Glove Treatment," etc. Scientologists call it: "Fair Play."
In about 2003 or 04, a Mason "friend" in Cottonwood Arizona, a cardiologist named Dr. Nitton Patel, recommended I watch the movie "The Game," which is an excellent portrayal of the horrors of gangstalking. I now believe he was fully aware that I was or was about to become a Masonic blood sacrifice and was preparing me for my new life as a Targeted Individual/Masonic ritual sacrifice. Illuminati and Masons are satanists who thrive on the blood and torture of others.
I now regard high level Illuminati and Masons as part of Satan's hive mind. They are apparently bound together by his spirit, just as Christian believers infused with the Holy Spirit comprise the "Temple of God." These satanists comprise the "Temple of Satan." And of course, in their counterfeit mimicking of God's divine program, they too want your soul.
With the Covid-19 scamdemic/plandemic, I believe our world has now been ushered into the Satanic New World Order utopia by Freemasonry, Jews, and the other satanic secret societies, which in turn control governments, militaries, banks, economies, etc.
III. Masons Identified In the Video Who Give Masonic Handshake or Display Masonic Signs Publicly in the approximate order in which they are identified in the video. These people are satanists… poor people. I don't mean to put anyone down. Most people have a general idea of what "the deal" is that these people have to make: They trade their eternal souls for success in this life. This is a very sad and sobering list when one considers that those who have died are now in hell now and those still alive are bound for hell.
I include this list because I believe the rest of us need to know who rules our world and to whom or what they have given their allegiance. Still, I imagine it is possible to break "the deal" when one is still alive and that some, like President John F. Kennedy, paid a very high price for trying to break "the deal." May he rest in peace, in heaven…. and may the others find the strength to find a way out of their damned and doomed predicament.
Ex-mason, Childs, states in the video that the following list of (secret) Masons is just "tip of the iceberg."
Scott Morrison, Prime Minister of Australia
Reese Witherspoon, Actress
Aaron Paul
Rita Ora, Model
Robert Pattinson
Peter Gabriel
Ashlee Simpson
Adam Lambert
Michael C. Hall
Spice Girls Mel C.
Jack Nicholson, actor
Selena Gomez
Giovani Ribisi
Lupe Fiasco
Jesse J
Haley Williams
Jeffree Star
Stephen King, Author
Zoe Kravitz
Ashton Kutcher
Chris Evans
Cuba Gooding, actor
River Phoenix
Barack Obama, former President of USA
John Howard, Former Prime Minister of Australia
Daniel Andrews, Australia
Kevin Rudd
Tony Abbot, Australia
Julia Gilad, Australia
Alexander Skarsgrd
Billy Idol
Eva Green
Ozzy Osbourne, Rock Star from Britain
Chris Angelo
Jay Zee, Rap Star
Chris Anton
Madonna, Pop Music Star
Dr. Anthony Fauci, "America's doctor"
David Rockefeller, billionaire banker
Donald Trump, Former President, USA
Jay Leno, Talk Show Host
Andy Garcia, Actor
Idris Elba
Elijah Wood
Eric Bana
Ewan McGregor
Hugh Jackman, Actor
George W. Bush, Former President of USA
Oasis-Noel Gallagher
Rihanna Chopard
Michael Richards (Kramer), Actor
Tony Abbott
Keith Richards, Musician (Rolling Stones)
Celine Dion, musician
Antonio Baneras, Actor
Christina Ricci
Adrian Brody
Lady Gaga, musician
Little Wayne, musician
Albert Pike, Grand Commander Sovereign Pontiff Master of Scottish Rite Masonry, Confederate General during Civil War
John Wilkes Booth, assassin of President Abraham Lincoln
Kanye West, Rap Musician
Aaron Eckhardt
Kelly Osbourne
Benicio Del Toro, actor
Kelly Hart
Bruce Springstein, musician
Amy Schumer
Kevin Costner, actor
Emma Roberts
Barack Obama, former President, USA
Ralph Fiennes
Elle Fanning
Dakota Fanning
Helen Mirren
Adam Driver
Robbie Williams, actor
George Washington, First US President
Prince, musician
Harry Truman, Former President of USA
Queen Elizabeth, Queen of England
Jorge VI del Reino Unido, Queen Elizabeth's father
Prince Charles
Prince Harry
Prince William
Prince Edward, Grand Master English Freemasonry
Prince Phillip, late husband of Queen Elizabeth
Manley P. Hall, author, 33rd Degree, Freemason of the 20th Century
John F. Kennedy, Former President of USA
George Clooney, actor
Miguel
Incubus
Mila Jovovich
Milo Yiannopoulos
Mika, Universal Music
Jared Leto
Cate Blanchett, actress
Buck Mills Berry
Jason Schwartzman
Ricky Martin
William Baldwin
R Kelly
Woody Harrelson, actor
Benedict Cumberbatch
Will Smith, actor
Kate Moss
Willow Smith
Michael Jackson, musician
Paris Jackson
Kardashians
Robin Williams, actor
Zelda Williams
Miriam Leone
Kevin Bacon, actor
Kid Cudi
Adam Lambert
Beyonce, singer
Ginger Spice
Adrian Grenier
Bill Hader
Al Pacino, actor
Jodie Foster, actress
Brendon Uri
Robert De Niro, actor
Zoe Kravitz
Minka Kelly
Monica Belucci
Ariana
Tom Hanks, actor
Chet Hanks
Lea Seydoux
LeBron James, basketball player
Jacki Chan, actor, karate expert
Jake Gyllenhaal
Maggie Gyllenhaal
Hailey Clauson
Chadwick Boseman
Noel Gallagher
Liam Gallagher
Lera Pentelute
Mark Ruffalo
Ryan Phillipe
Liv Tyler, actress
Shaquille O'Neal, basketaball player
Leona Lewis
Leonard Cohen, musician
Natalie Dyer
Johah Hill
Aldis Hodge
Ashton Kutcher
Mila Kunis
Sophie Monk
Benjie Madden
Isla Fisher
Liam Hemsworth
Jimi Hendrix, musician
Andrew Garfield
Andy Garcia, actor
Ben Stiller, actor
Isabella Cruise
Tyra Banks
Steve Vizard, late night talk show host
Jimmy Fallon "
Rove Mcmanus "
Craig Ferguson "
Graham Norton
Jimmy Kimmel
Conan Obrien
Stephen Colbert, TV talk show host
Alexander Skarsgard
Lionel Richie
Nicole Richie
Bob Marley, musician
Mark Wahlberg
Orlando Bloom
Chris Hemsworth
Natalie Imbruglia
Patrick Swayze, actor
Neil Young, musician
Ryan Tedder
Bon Jovi, musician
Richie Sambora
Leonardo DiCaprio, actor
PJ Harvey
Zac Efron
Hayley Williams
Julia Roberts, actress
Hillary Clinton, former Secretary of State and Presidental Candidate, and Senator, wife of former President Bill Clinton
Boris Johnson, Prime Minister of England
Mumar Khadaffi, former President of Libya
Robert Mugabe, President Zimbabwe
Hosni Mubarak, former President of Egypt
Ronald Reagan, former US President
Mikhail Gorbachev, former Prime Minister of the Soviet Union
Henry Kissinger, former Secretary of State and National Security Advisor under President Richard Nixon
Sean Hannity, newscaster
Larry King, TV host
Mahmoud Ahmadinejad, former President of Iran
Saddam Hussein, former President of Iraq
Benjamin Netanyahu, former President if Israel
Yassar Arafat, former Chairman of the Palestine Liberation Organization (PLO)
Kim Jong-Un, President of North Korea
Nathan Rothschild
Jacob Rothschild
James De Rothschild
Giuseppi Mazzini, Italian head of Freemasonry and founger of the mafia
John Gotti, mafia boss
Pope Benedict
Pope Francis
Pope John Paul II
Bono, musician U2
Jeff Goldblum, actor
Ariel Sharon, former Israeli Prime Minister
Ishtak Rabin, former Israeli Prime Minister
Angela Jolie, actress
Emily Browning
Twenty One Pilots
Bird Man
Mack Maine
Ben Affleck, actor
Matt Damon, actor
Cindy Crawford, actress
David Blaine
Megan Fox
Brian Austin Green
John Travolta, actor
Jude Law
Paul Stanley, musician, Kiss
Gene Simons, musician, Kiss
Uma Thurman, actress
Tom Hardy
Kobi Bryant, basketball player
Richard Gere, actor
Richard Pryor, comedian/actor
Sinead O'Connor
Nick Carter, musician, Backstreet Boys
Liv Shreiber
Naomi Watts
Phil Collins
Lily Collins
Cody Simpson
Terrence Howard, actor
Miley Cyrus, singer
Fetty Wap
Florence Welch
Francis Ford Coppola, film director
Robert Pattinson
Kristen Stewart
Sam Worthington
Blake Lively
Jeremy Renner, actor
Jenny McCarthy
Sting, musician
Robert Palmer
Vince Mortensen, actor
Tila Tequila
Val Kilmer, actor
Chris Rock
David Spade
Vince Vaughn
Usain Bolt, athlete
Tilda Swinton
Olivia Newton John, singer, actress
Robert Downey Jr.
Matt Dillon, actor
Emma Watson
Olly Alexander
David Bowie
Lindsay Lohan, actress
Meryl Streep, actress
Kendall Jenner, model
Colin Ferrell, actor
Keanu Reeves, actor
Kylie Jenner
Colin Firth
Daniel Radcliffe
Kylie Minogue
Michael Hutchence
Jean Claude Van Damme, actor
Dustin Hoffman, actor
Keith Urban
Robbie Williams
Savage Garden
Amy Winehouse
Clint Eastwood, actor
Vincent Cassel
Lisa Marie Presley
Elvis Presley, musician
Alfred Hitchcock, movie director
Marilyn Monroe, actress
Charlie Chaplin, actor, comedian
Doris Day, actress
James Dean, actor
Lloyd Shearer
Bud Abbot and Costello, comedians
Marvin Gaye, singer
Clark Gable, actor
Audrey Hepburn, actress
Marlon Brando, actor
Pharrell Williams
Marc Anthony
Daniel Kaluuya
Hayden Panettiere
Don Cheadle, actor
Michael Fassbender
Ethan Hawke, actor
Peter Gabriel
Shia Laboufe
Denzel Washington, actor
Simon Baker
Michelle Williams
Eva Longoria
Dita Von Teese
The Veronicas
Eva Green
Amber Heard
Michael C. Hall
Jennifer Connelly
LL Cool J
Mac Miller
Gwen Stefani
Emmanuel Lewis
Christiano Renaldo
Anthony Bourdain
Ferran Adria
Tom Wolfe
Gordon Ramsay
Anuncio Mauro
Adam Perry Lang
Jordi Roca
Alex Atala
Duff Goldman
Asma Kahn
Christina Tosi
Isaac Carew
Jamie Oliver
Phillipe Legendre
Ainsley Harriott
Harrison Ford, actor
Dennis Hopper, actor
Missy Higgins
Ruby Rose
Rick Springfield
Julio Ilesias, singer
Christ Pine
Travie McCoy
Selena Gomez
Sam Smith
Rob Lowe
Russell Crowe, actor
Nick Cave
Paris Hilton
Gerard Way
Nick Lachey
Johnny Depp, actor
Helen Bonham Carter
Margot Robbee
Martin Scorcese, film director
Kiera Knightly
Jordan Sparks
Christopher Walken, actor
Avril Lavigne
Elvis Costello
Charles Darwin, scientist/biologist
Phil Collins, commentator
Bob Dylan, singer/songwriter
JK Rowling, author of Harry Potter series
Eliphas Levi, author, famous satanist
George W. Bush, former US President
Laura Bush, wife of George W. Bush
Bill Clinton, former US President
Anton LaVey, founder of the Church of Satan, author of Satanic Bible
Brad Pitt, actor
Slash, Guns and Roses guitarist
Don Cheadle, actor
Drake
Britney Spears, actress
Marilyn Manson, musician
Kesha
Ivra Levine, singer
Agia Argentor
Amber Herd
Elon Musk
Blink 182
Cindy Lauper, musician
Christian Bale
Ashley Tisdale
Bonnie Rait
John Cleese, comedian with Monty Python
Motley Crew
Tommy Lee
Vince Neil
Courtney Love
Quentin Terrantino
Cher, singer, actress
Cardi B
John Alexander
Helen Blavatsky, author, The Secret Doctrine
Danny Glover, actor
Drew Barymore, actress
Elijah Wood, actor, Frodo in Lord of the Rings
Sammy Davis Jr., singer, comedian, actor
Bill Cosby, comedian, actor
Frank Sinatra, singer, actor
Billie Eilish
Eminem, rapper
David Beckham
Victoria Beckham
Robert Downey Jr.
David Duchovny
Jefree Star
Katy Perry, singer
Stevie Nicks, singer
John Malkovic, actor
Enrique Eglesias
Joe Rogan, radio talk show host
Rick Springfield
Bon Scott, musician AC/DC
Brian Johnson, musician AC/DC
Vince Neil, musician, AC/DC
David Bowie, singer
Hanna Beth Merjos
Audrey Kitching
Jefree Star
Lynn Gunn
Lady Gaga, singer
Daniel Craig
Nikki Minaj
Kevin Spacey, actor
Lana Del Ray
Sebastian Vincent
Emma Roberts
Sarah Silverman, comedian
Russel Brand
Seal
Hugh Grant, actor
Howard Stern, comedian
Daniel Johns
Tyler the Creator
Willem DeFoe, actor
Wiz Kalifa
Amber Rose
Emma Stone
Keifer Sutherland, actor
Boy George, singer
Lenny Kravitz
Leonard Nimoy, actor
Lance Armstrong, bicycle racing champion
Rihanna
John Lennon, musician, The Beatles
Paul McCartney, musician, The Beatles
George Harrison, musician, the Beatles
Ringo Starr, musician, the Beatles
Yoko Ono, artist, John Lennon's girlfriend
Andrew Lloyd Weber, Creator of Jesus Christ Superstar
Keith Urban, musician
Jimmy Saville
Liam Gallagher
Celine Dion, singer
Taylor Swift, singer
Steven Tyler, musician, Aerosmith
Billy Corgan
Simon Cowell
Tori Amos
Regina Todorenko
Stephen Wozniak, co-inventor of Apple Computer
Trippie Redd
Todd Hiddleston
Sergey Lazarev
Anthony Keidis, musician, Red Hot Chili Peppers
Flea, musician, Red Hot Chili Peppers
Louis Armstrong, musician
Henry Rollins, musician
The Marx Brothers, comedians
Salvador Dali, artist
Miles Davis, musician
Eddie Murphy, comedian
Rick James
Pink
Stanley Kubrik, movie director
Justin Berger, fake Christian singer
Selena Gomez, fake Christian singer
Walt Disney, cartoonist
Annie Besant, 33 degree Mason, author, Editor of Lucifer Magazine
Alice Baily, author
Justin Timberlake, singer
Susan Atkins, Charles Manson cult member, murderer
A. E. Waite, author
Steve Miller, musician
Alicia Keys, singer
Marina Abramovic, artist
Aleister Crowley, 33rd degree Mason, spy, The Beast (666), founder of Ordo Templo Orientis (OTO)
Rahm Emanuel, for Chief of Staff for President Obama, former Mayor of Chicago
George H.W. Bush, former US President
Azelia Banks, rapper
LA Rage
Joe Perry, guitarist, Aerosmith
Steven Tyler, musician
Frederick Nietsche, author, philosopher
Barbara Marx Hubbard, author
George Orwell, author of 1984
Andrew Jackson, former US President
Joseph Stalin, former Prime Minister of Soviet Union
Vladimir Lenin, former Prime Minister of Soviet Union
Adolf Hitler, for Fuhrer of Nazi Germany
Herman Goerring, Hitler's right hand man
Al Gore, Former Vice President
Gretta Thunberg, Global Warming Promoter
Dalai Lama, Leader of Tibetan governent in Exile
Christopher S. Hyatt, author
Sarah Palin, Vice Presidential Candidate
Pope Paul VI
See two an additional article and two youtube videos about this phenomena below:
IV. DISTORTION TO REALITY: FREEMASONS, GASLIGHTING AND GANGSTALKING
1st October 2019
DISTORTION TO REALITY: FREEMASONS, GASLIGHTING AND GANGSTALKING
How can two things that work almost completely in the shadows be easily tied together? The allegedly impossible to detect Gangstalking and its single player cousin Gaslighting are often linked with the Mystic Judaism based secret society, The Freemasons. An undetectable psychological attack that thrives off of its facelessness and an age old society that have huge membership but have somehow managed to actually conceal their identity for what could be over 3000 years depending on what you take as real. We look at the links between reports of Freemason behaviour and the silent psychological dagger of Gangstalking and Gaslighting.
MASONIC GANGSTALKING, A DISTORTED REALITY?
Distortion of reality for a hapless victim or an actual distortion of reality? Whether you believe Freemasons to just be a quirkcharitable organisation who love privacy, anthropological faces, aprons and Israel or a malevolent manipulative cult who are steering the future of the planet (USA and Philippines have had almost exclusively Freemason Presidents for over 150 years now so it's not without basis), it's always best to take a step back and know that truth is often mixed with lies when it comes to secret societies.
The Freemasons are rumoured to deal with their enemies via systems that subvert success within lives. It's said that by way of recruiting non-Masons and others by poisoning the character of the victim, they dismantle and occupy the life of someone considered a threat or an annoyance. Rumours of what's known as "Masonic White Glove Treatment", ""Silent Dagger" and "Slow Dagger" is a method by which Freemasons slowly take control of a victims life and build up a small group or helpers that ultimately all assist in destroying their finances, friendships and own self worth.
V. THE GANGSTALKED ENGLISHMAN
One account was of an Englishman who unbeknown to him had a wife who was a member of "The Daughters of Job", or one of the other many female Masonic Fraternities practising Mystic Judaism (Kabballa). The marriage went sour and for reasons unknown, she didn't want a divorce but wanted rid of him. Fights were instigated by her which backfired when she got arrested instead of the usual female position of shouting about spousal abuse. They reconciled and over the course of the next few years she took him inside a community of Crypto-Judaism practising Christians and by subtlty and stealth isolated him from Family and friends while they introduced Freemason friends and work colleagues thus cornering him.
Normally such a thing would go undetected and it would all be chalked up to very poor luck but he began studying topics relating to her odd looking Christianity and worked out what was being done. Although very deep into the gangstalking, he was ready when the plan began to accelerate into the final controlled, undetected demolition of his life. He released the account anonymously and because of this it cannot be described as gospel but many read it and began to understand what they were experiencing.
What was most terrifying in the account was the variation of helpers. A family member, Christian groups who came with a smile and Freemasons exclusively becoming his small businesses cliental. From finances to spirituality to friends he was surrounded and what would normally have been an undetectable murder became a near escape.
MASONIC GASLIGHTING, PARANOIA OR PARANOIA ON DEMAND
Gaslighting is the cousin of Gangstalking. Instead of going for the life setup of the individual and performing a sort of Trojan Horse mauling like Masonic Gangstalking, Gaslighting is the destruction of the person thus rendering them unable to combat or comprehend the eventual collapse. Subtle psychological games that destroy the victims personal self worth and perception of reality. The two pronged attack that is Masonic Gaslighting and Gangstalking is like binding someone while you have set a fire in another room of their house. A potent cocktail of fatal actions.
Gaslighting often goes undetected until it's too late. The victim is aware of. what's going on but ruined, no one believes them because on the surface of it they are a nervous wreck and isolation has limited their options as to who will help. This form of psychological attack takes many forms but they are always subtle to the point that they could actually be paranoia so voicing concerns can be counterproductive. Consider that at the same time the victim is looking like someone in freefall as they lose grip of securities in their life in undetected subversive scheming.
THE GASLIGHTING OF THE ENGLISHMAN
In the account of the Englishman, he experienced two separate attacks. The first failed coup on him ended with an arrested and extremely bitter wife who regrouped and surrounded him with Masons, Crypto-Judaism Christians and various other agents. He recounted how he became thoroughly dependent on her and attended her Crypto-Judaism Church before actually becoming a proper Christian and abruptly leaving. Again, not in the plan for him to do that so he was extremely fortunate.
He described consistent contention that seemed manufactured within the Church. Along with this his wife often told him of ill treatment by others and statements they had made to draw his ire thus causing him to row with others. She would then promptly mend ties leaving him out in the cold with shared friends. When he was left with very few people to turn to she began changing agreed times and denying original statements, intense noise around him where possible, bizzare extended diatribes that were as exhausting to listen to as they were to deliver and other forms of mentally draining super-reality.
Fortunately for him he never really forgot the original attempt to sandblast his sanity and had learned techniques to combat such attacks. He wrote of how it was so subtle that even knowing still left quite a task. Being caught between defence and day to day without ending up mentally exhausted took blocking out surroundings and focusing on unmovable positivity.
With Freemasons, it's always a game of Chess. Sure, the chessboard within their symbols is about duality too but it also reminds them of the overall aims. From personal requests to aid "The Great Work" like helping ruin the rep and sanity of others like the fortunate Englishman or bringing in the correct leader, it's always strategy quietly considered with no detection that matters. A good chessplayer doesn't telegraph his moves.
Unfortunately, the account of the Englishman did finish on a sad note. He was forced to abandon a young family, perhaps what his wife wanted anyway. To escape alive and aware is a personal victory but even then these methods reap destruction upon an individual.
Freemasons Jimmy Saville Flat Earth and Charity
Things Freemasons Say And Do Part.2 – Tsimtsum, Ram in Thicket, the Veil of Charity and Flat Earth
8th September 2019
The Tragic Consequences of Religious Cult Fair Game Tactics and Covert Methods of Secret Societies
Philippines Freemasonry Israel
Zionism: Philippines and Israel, the Alliance both covert and overt
14th September 2019
In "Biblical Truth"
Posted in: Freemasonry, General Thoughts, Modern Covens|Tagged: Freemasonry, gangstalking, gaslighting, hidden hand
___
https://gangstalkingmindcontrolcults.com/x-factor-winner-altiyan-childs-exposes-this-worlds-secret-religion/