#BanTheADL Trends On Twitter After ADL CEO Meets With X CEO On Expanding Censorship
Chris Menahan
InformationLiberation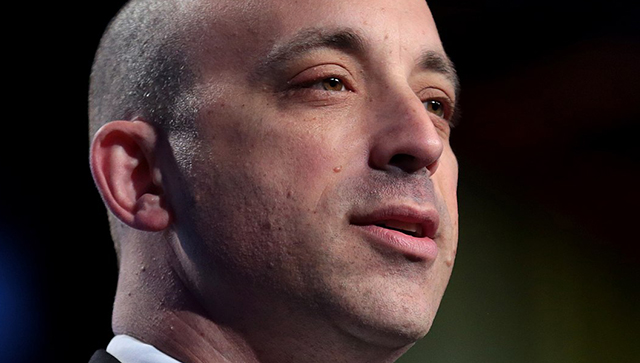 #BanTheADL went viral on Twitter/X on Thursday night after Anti-Defamation League CEO Jonathan Greenblatt revealed he had a meeting with X CEO Linda Yaccarino on expanding censorship in the name of fighting "hate."
"I had a very frank + productive conversation with @LindayaX yesterday about @X, what works and what doesn't, and where it needs to go to address hate effectively on the platform," Greenblatt, a pro-Israel lobbyist and the leading voice for internet censorship, said. "I appreciated her reaching out and I'm hopeful the service will improve. @ADL will be vigilant and give her and @ElonMusk credit if the service gets better… and reserve the right to call them out until it does."
Though Musk has criticized the ADL in the past, the meeting just so happened to come only days after Attorney General Merrick Garland — a close associate of Greenblatt's — sued Elon Musk's SpaceX for hiring Americans over refugees and asylum seekers.
The WSJ reported on Wednesday that Garland's DOJ and Gary Gensler at the SEC are both now working on another lawsuit against Musk's company Tesla.
From CNBC, "Tesla reportedly facing DOJ, SEC probes over plans to build Elon Musk a large glass house":
Tesla is reportedly facing two new federal probes over possible misuse of company resources by or for the personal benefit of CEO Elon Musk.

The Wall Street Journal first reported on Wednesday that federal prosecutors with the U.S. Attorney's Office for the Southern District of New York and, separately, the Securities and Exchange Commission, are seeking information about how much Tesla has spent to plan and build a secretive project, reportedly a spacious glass house in greater Austin, Texas, thought to be for Musk's personal use.

The report also said that the Manhattan federal prosecutors were separately looking into whether Tesla had deliberately misrepresented the battery range for its electric cars. Reuters reported in July that Tesla electric cars often fall short of the company's advertised range and that the cars' touchscreens display inaccurate remaining range to drivers.
This appears to be a clear-cut pressure campaign with Garland, Gensler and Greenblatt working together to bring Musk to heel.
Former UFC/MMA fighter Jake Shields and Irish nationalist Keith Woods led the charge against the ADL's latest censorship push and together with many others got #BanTheADL trending.
"Jonathan Greenblatt, the CEO of the ADL, is of the position that the VERY REAL attacks on white farmers in South Africa, are 'baseless claims by right wing extremists, particularly white supremacists'. These horrific, targeted, disturbing, and near daily attacks are something @elonmusk has amplified and asked the South African government to address," The Redheaded Libertarian said in a post tagging Musk.
"I don't know how involved Jonathan Greenblatt will be in these decisions, but the writing is on the wall and I worry that if he has too much power and influence, we won't be able to expose what is going on in South Africa much longer on X, given Jonathan Greenblatt's clear opinion that discussion of the mass k*llings of white farmers in South Africa will fall under 'hate speech' or even incitement," she said.
Musk responded with his trademark "!!"
"The ADL is an anti-White hate group that conspired to cost you billions in advertising revenue because you promised free speech," Woods said in response to Musk. "People are still banned for political speech while the ADL has a platform to try and sink the company. Time to #BanTheADL."
The ADL's Mark Pitcavage threw a fit over #BanTheADL trending on X and immediately threw out accusations of "anti-Semitism."
Nonetheless, #BanTheADL amassed over 50,000 tweets as of early Friday morning and was still trending.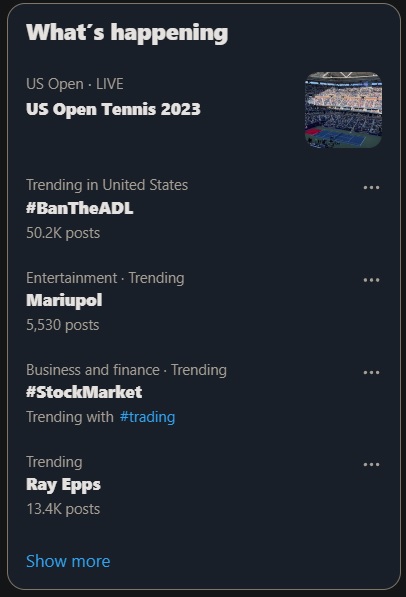 As I reported last month, ADL CEO Jonathan Greenblatt had to be dragged kicking and screaming by Musk to put out a measly statement lightly condemning Julius Malema singing for the mass murder of whites in South Africa.
Greenblatt himself in May took credit for drafting the Biden White House's first ever "National Strategy to Counter Antisemitism" which calls on "all online platforms" to ban "extremist websites," ban "hate speech" and institute "zero tolerance" policies to protect Jews from "antisemitism."
Despite claiming to be an organization that fights "hate," they're actively inciting anti-white hatred by teaching schoolchildren across America that only whites can be racist.
Just a few months ago, the ADL essentially bragged about running an "extensive, multi-dimensional counterintelligence operation" complete with "undercover agents with code names" to destroy the influential anti-communist John Birch Society which was hugely popular in the 1960s.
Conspiring to take away Americans' free speech rights and running counterintelligence operations on American soil on behalf of a foreign power is blatantly, flagrantly illegal but you can be damn sure Merrick Garland isn't going to do a thing about it!
Nonetheless, we should all be demanding conservative politicians and pundits push back against this unAmerican censorship agenda and call out the ADL for their subversion.