Chris Menahan
InformationLiberation
---
---
Twitter/X owner Elon Musk expressed sympathies towards the viral #BanTheADL campaign on Friday, lamenting how the Anti-Defamation League "has tried very hard to strangle X/Twitter."
"As soon as @ElonMusk took over Twitter, the ADL got to work ensuring his promise of a free speech site would not come to fruition," Irish nationalist Keith Woods said on Twitter. "They even warned that Twitter was now "on deathwatch". Why do these people get to threaten and extort social media companies like this? #BanTheADL."
"ADL has tried very hard to strangle X/Twitter," Musk responded.
Musk also "liked" two tweets from Woods calling for him to ban the ADL.
HUGE!! Infowars M.D. products are now 30% OFF! This revolutionary series of lifestyle-altering products will redefine your peak physical and mental state!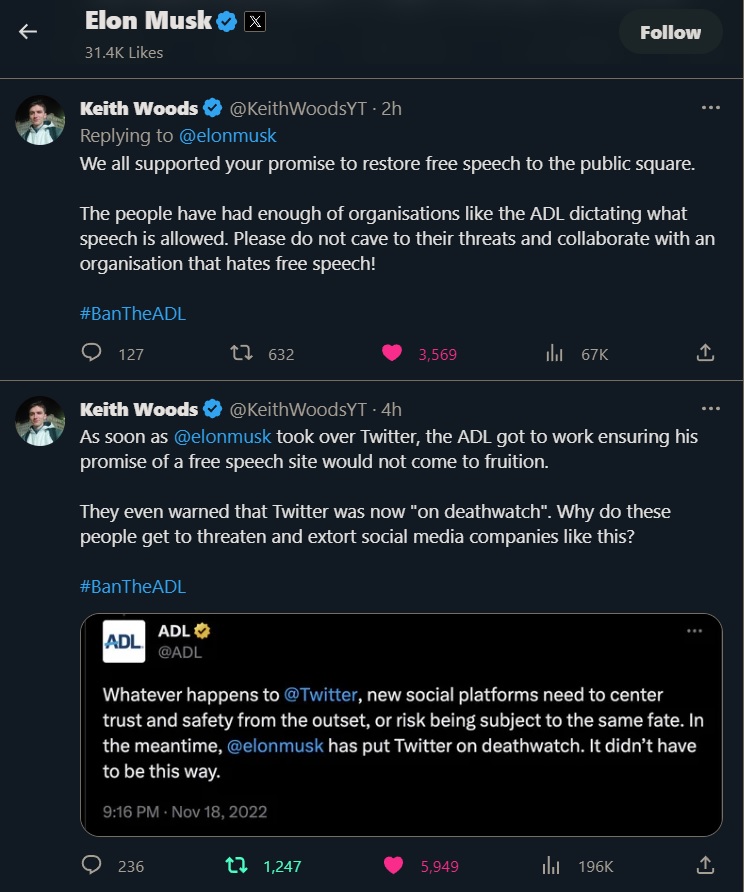 #BanTheADL has been a top trending topic for over 24 hours now, even though the biggest conservative "influencers" are avoiding it like the plague.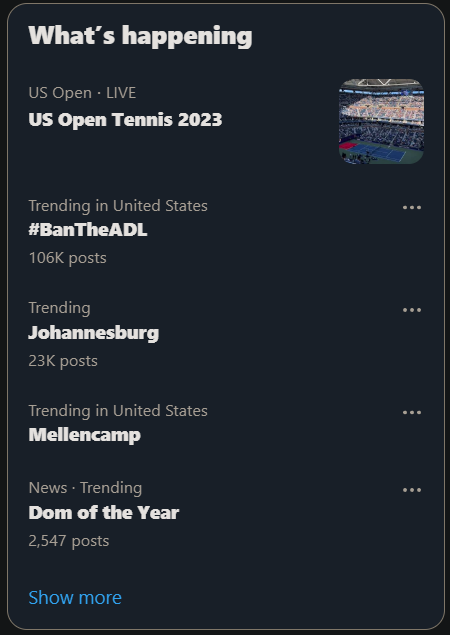 Jack Posobiec did eventually join in on the hashtag:
Charlie Kirk also expressed some support for the campaign on Friday afternoon after being bullied into it but deleted his first tweet out of fear of retaliation: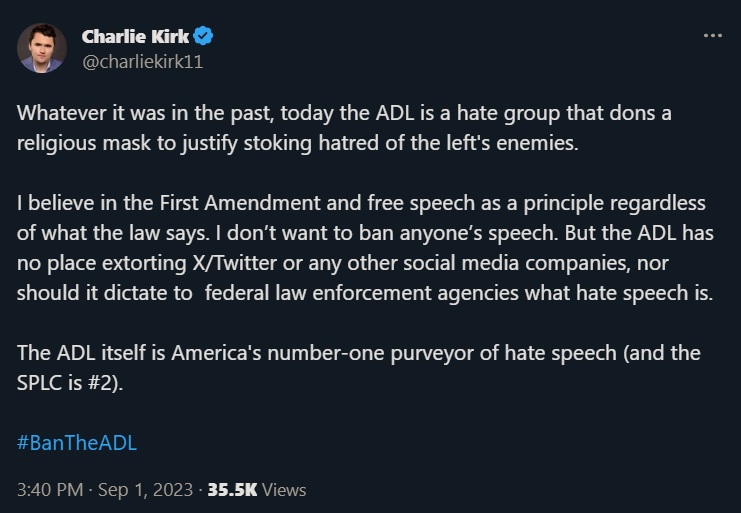 Why does a lobbying group for a foreign power get to dictate what Americans are and are not allowed to say on social media?
Quite simply, it's because they do have immense power — which they wield like mobsters.
As I reported this morning, the ADL's allies — Merrick Garland at the DOJ and Gary Gensler at the SEC — are actively threatening Musk with additional lawsuits to destroy his businesses in what can only been seen as a proxy war against him for not bowing before them.
This situation is completely untenable and is only allowed to continue due to conservative cowardice.