"Our Warplanes Can Reach Iran": Israeli Intelligence Minister Vows War If "Bad Deal" Reached In Vienna
ZeroHedge.com
A top Israeli intelligence official has warned that if the end result of the Vienna talks is a return to the JCPOA nuclear deal, then war between Iran and Israeli will very likely follow.
Israeli Intelligence Minister Eli Cohen in Thursday comments said that "A bad deal will send the region spiralling into war" while repeating Tel Aviv's position that it will not consider itself bound politically by the terms of any future US-Iran agreement. Tel Aviv has long viewed the 2015 nuclear deal as allowing Iran's 'path to a bomb' – and so deems no part of it salvageable or valid.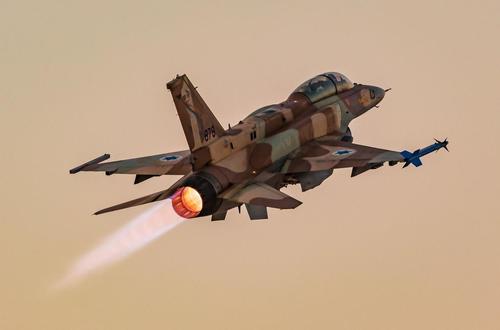 "Anyone seeking short-term benefits should be mindful of the longer-term," Cohen told Reuters. "Israel will not allow Iran to attain nuclear arms. Iran has no immunity anywhere."
And this is where his remarks became particularly bellicose and threatening, saying next that "Our planes can reach everywhere in the Middle East – and certainly Iran."
The Likid member of Knesset and Minister of Intelligence further highlighted the Islamic Republic's ballistic missile program which must be stopped along with its "destabilizing other countries" and funding proxy militants throughout the region, primarily a reference to Hezbollah and allied forces in Syria.
The remarks show that Israel is certainly spooked by widespread reports of progress at Vienna, and most especially by the latest reports that Biden is mulling a "wholesale rollback" in Trump-era sanctions on Iran in order to restore the nuke deal.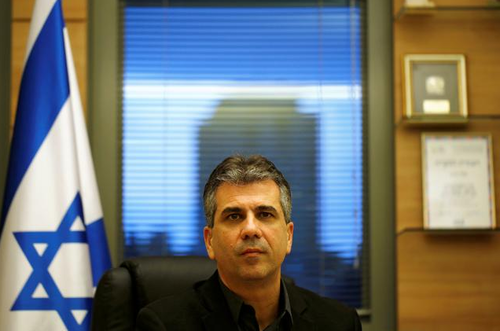 Israel's consistent position through the years has been that the Obama-brokered JCPOA would be used as cover for Tehran to secretly pursue atomic bomb capability, which the Iranians have denied, asserting the program is only for peaceful domestic energy purposes, along with the Ayatollah issuing fatwas that say nuclear weapons are "un-Islamic".
Mossad has been allegedly engaged in a covert sabotage campaign to derail both Iran's uranium enrichment facilities, and the Vienna talks themselves – but so far to no avail. Instead the attacks such as at Natanz on April 11 appear to have only hardened the Islamic Republic's resolve to strike an agreement with the Biden administration.
Meanwhile the Israelis are lobbying hard for the Biden administration to halt the talks via meetings in Washington with Secretary of State Blinken. Mossad chief Yossi Cohen and Israel's ambassador Gilad Erdan are currently arguing for a new stringent deal which would make Iranian pursuit of nukes an impossibility; however, Iran has long warned that any entirely "new deal" is a non-starter. But that's precisely the point: Israeli wants to see no rapprochement between Washington and Tehran whatsoever.
___
https://www.zerohedge.com/geopolitical/our-warplanes-can-reach-iran-israeli-intelligence-minister-vows-war-if-bad-deal